Some people are often embarrassed by the size or shape of their nose with no way to hide it. If you are one of these people, a rhinoplasty may be the solution you're looking for. Rhinoplasty is an aesthetic procedure performed to enhance the shape and size of your nose. In some cases, it may even help correct functionality. Plastic surgeon Dr. Samuel Salcedo is a seasoned cosmetic nose and facial surgeon who offers rhinoplasty at his Corona and Beverly Hills, CA locations. He takes a conservative approach to help you achieve the most beautiful, natural-looking result. Although rhinoplasty consists of delicate changes, results are usually dramatic. Cosmetic nose surgery at The Plastics Doc is used to make a nose look smaller or improve a nose that is misshapen, protrudes out, is too large or wide, or has a bump on top.
What Are The Benefits Of Rhinoplasty?
A personalized rhinoplasty surgical plan devised by Dr. Salcedo has a number of aesthetic and functional benefits, including:
Increasing or reducing the size of the nose

Reducing the tip of the nose

Diminishing the bridge of the nose

Creating a more harmonious facial balance

Resizing and reshaping the nostrils

Correcting a deviated septum

Improving sleep

Reducing snoring and sleep apnea

Reducing sinus issues

Providing a confidence boost
Rhinoplasty Reviews
"Dr.Salcedo has been great! He saved my nose and made me happy again after such a traumatic experience I had with a bad fall. I slipped and fell on my back porch and broke my nose exteramly bad. I had such a hard time trying to find a doctor to do my surgery . I went to see 2 Doctors and both couldn't help me. Then I found Dr.Solcedo and he right way said he could help and said we would do the surgery in 3 days. What I liked most was his confidence that he could help me get my nose back in place and that he would do his best! That he did! I just had my second follow up from after my surgery and I'm extremely happy with the results of how my nose is looking. I know the end result will be amazing! I would highly recommend Dr. Salcedo for all your Plastic Surgery needs. Not only is he very skilled in and experienced in his profession as a doctor but he is also a good hearted, funny and wonderful person. Thank You Dr.Salcedo for putting this girl back together and making her happy again. Thanks, Suzette and Mom!"
- S.P. /
Google /
Nov 06, 2019
"Came in for the first time to get nose correction with Restylane L filler I received Great results!!!!! :). Highly recommend Dr. Salcedo."
- M.B. /
Google /
Dec 06, 2019
Previous
Next
If you are over 16 years old and unhappy with the shape of your nose, you could be considered a candidate for rhinoplasty. While it's important to have realistic expectations, this surgery may be the appropriate answer to adjusting the look and/or size of your nose. In addition, facial growth and maturity should also be complete as this could alter results down the road so this will be assessed during your consultation, especially for teens. If you have questions about your candidacy, call either our Corona or Beverly Hills, CA office for more information.
How is Rhinoplasty Performed?
Cosmetic nose surgery is typically an outpatient surgical procedure performed while you are under general anesthesia for maximum comfort. There are various surgical techniques, such as open or closed, and Dr. Salcedo will choose the best approach, depending on your specific treatment plan. During your procedure, excess bone, cartilage, and tissue will be removed or repurposed to give you the new shape you desire. He will reposition your nasal features, place skin over your new structure, and stitch you up either on the inside of your nose or in the natural fold of your nose.
What Can I Expect After My Rhinoplasty?
Following your cosmetic nose surgery, you will spend some time resting comfortably in our recovery suite. Once ready, we'll release you to finish recovering at home. Your nose will be bruised and swollen for a few days. You should also expect some bruising and discoloration under your eyes. You can use a cold compress and prescription medication to help with these effects. We'll schedule your post-operative appointment with Dr. Salcedo within 72 hours after surgery so he can assess your healing process. It generally takes about 2 – 4 weeks to heal from nose surgery. During this recovery phase, strenuous activities, like exercise, should be avoided.
How much does rhinoplasty cost?
The price of nose reshaping surgery varies based on what technique is used and the complexity of the procedure. Before estimating costs, Dr. Salcedo will listen to your needs and goals to help develop your custom treatment plan. Once this is done, he can go over costs for the facility, anesthesia, and more. For your best results, it's important to focus on selecting an experienced surgeon, like Dr. Salcedo, instead of the cheapest cost. To help make your surgery easy to afford, The Plastics Doc accepts many payment methods, and we can help you find low-interest financing.
Will my insurance cover functional nose surgery?
While rhinoplasty to improve your appearance is not paid for by insurance, if your nose reshaping surgery is considered medically necessary to improve your breathing, some of your costs may be covered. If you may be using your insurance, please tell Dr. Salcedo during your consultation. Our office will help you submit the needed paperwork and information to your insurance to process your claim.
Are there nonsurgical options to change my nose?
To smooth lumps and bumps on your nose, a wrinkle filler (like JUVÉDERM® or Restylane®) might be an option. An injectable filler can temporarily improve minor imperfections on your nose, which may help you decide if you want to proceed with rhinoplasty. Nose surgery is better for long-lasting results, larger changes, and improving the internal structure of the nose for better function. At your consultation, Dr. Salcedo will tell you more about nonsurgical nose reshaping.
What about ethnic rhinoplasty?
Ethnic rhinoplasty is about improving the appearance of the nose while still keeping your cultural identity. This may be a consideration if you are Asian, African-American, or Middle Eastern. During your consultation with Dr. Salcedo, you can talk about what you like about your nose and what you would like to change. This will allow Him to customize your treatment plan to give you your best results.
Can I combine nose surgery with other facial surgeries?
Many patients think about combining rhinoplasty with another cosmetic procedure, like a chin or cheek augmentation. Combining surgeries for a more dramatic result can be discussed during your consultation with Dr. Salcedo. Once he understands your concerns and goals, he can help you decide what procedures should be in your custom plan. Nose reshaping surgery can help make your whole face look more balanced, so you should wait to see your results before considering another procedure.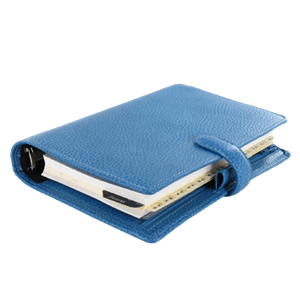 Plan Your Procedure
Average Cost

$10,500

-

$12,000

Recovery Time

1-2 weeks

Average Procedure Time

3-4 hours

Post-op Follow-up

1 day, 3 weeks, 3 months

Procedure Recovery Location

Outpatient
Contact Us
When you look at yourself and are unhappy with the appearance of your nose, nose surgery may help. Rhinoplasty is a great solution to address the displeasure you might feel when looking in the mirror at your appearance, or if you have problems breathing. Plastic surgeon Dr. Salcedo aims to reshape your nose so your whole face appears more attractive and proportionate. Even minor tweaks can make an impressive difference. We invite you to get in touch with The Plastics Doc at either our Corona or Beverly Hills, CA office to schedule an appointment and have all your questions answered.
Related Procedures