Is loose skin and excess fat in your abdominal region keeping them from feeling comfortable in your own skin? If so, you are not alone — many men and women feel the same way. Significant weight loss, childbirth, and aging are the primary reasons why an individual may not be able to reclaim a slim and tight stomach. However, The Plastics Doc offers tummy tucks for our California patients. An abdominoplasty, commonly known as a tummy tuck, is a cosmetic plastic surgery procedure that successfully tightens the abdominal region by removing excess skin, achieving extraordinary results. Plastic surgeon Dr. Samuel Salcedo performs tummy tucks that are tailored to help you meet your specific cosmetic goals. This popular surgery allows you the chance to have a gorgeous new figure, and more importantly, greater confidence. Learn more about how a tummy tuck can remove excess fat and skin while also tightening your abdominal area by scheduling a consultation at either our Corona or Beverly Hills, CA locations.
What Are The Benefits Of A Tummy Tuck?
Tightens loose, saggy, wrinkly skin
Gives you a smoother, slimmer-looking, more toned appearance
Has customized surgical options for your personal aesthetic needs
In addition to the aesthetic benefits, a tummy tuck also can have positive medical benefits, including:
Strengthens the core
Corrects and helps prevent hernias
Increases ability to maintain a healthy weight
Improves posture
Reduces urinary incontinence
Tummy tuck surgery can be performed on both women and men. If you cannot lose or reduce loose or wrinkly skin and excess fat in the abdominal region, this body contouring procedure can help you reclaim a slimmer and more toned appearance. It's important that you are at a healthy weight before undergoing this treatment as this procedure is not a substitute for weight loss — it treats loose skin. Liposuction is often incorporated during surgery to reduce small pockets of fat. If your tummy section has good skin tautness, but you still are not satisfied with how your tummy looks and feels even with diet and exercise, you could also consider liposuction. Women should be past pregnancy before receiving this procedure to ensure the surgical outcomes are not impacted.
How is A Tummy Tuck Performed?
There are a number of surgical options that come into consideration when a tummy tuck surgery is performed by Dr. Salcedo, which is geared toward your current condition and your desired outcome. Your surgery will be performed while you are under general anesthesia. To start, the incision shape is determined based on the amount of excess skin you have. If you have an abundance of sagging and loose skin, you may require a full tummy tuck. A full or extended tummy tuck places the incision along the lower abdomen from hip to hip, just on top of your pubic region. If you have minimal skin looseness, you may be better suited for a smaller incision. You will still benefit from skin tightening but will simply have a smaller scar. Regardless of the technique used, all tummy tuck procedures at The Plastics Doc involve the excision of hanging skin and fat removal, providing you with a slim appearance that you can be proud of.
What Should Be Expected After a Tummy Tuck?
After your tummy tuck surgery, Dr. Salcedo will examine you, then send you home wearing a compression garment to assist with swelling. It will be hard for you to stand upright and walk in the beginning so you should rest for a couple of days. Standing will become less painful once your muscles relax and the incision begins to heal. You will likely be able to resume normal activities about two weeks after your surgery; however, you shouldn't resume exercise for about eight weeks or when you are cleared by Dr. Salcedo. Your abdomen will feel some discomfort and tightness, but you will look and feel normal again once healed.
How much does a tummy tuck cost?
At the time of your consult, Dr. Salcedo will create your unique tummy tuck plan based on your specific needs and goals before estimating costs. He will be able to better estimate your costs as soon as the type of tummy tuck has been selected, which technique will be used, what anesthesia is needed, and more. To make sure you get high-quality results from a skilled plastic surgeon, The Plastics Doc helps to make your tummy tuck easy to afford by accepting many payment methods and giving you information on low-interest financing.
What type of tummy tuck should I get?
You will probably get one of the three main types of abdominoplasty: full, extended, and mini. In your initial consultation, Dr. Samuel Salcedo will listen to your concerns and goals before examining your stomach. Then, he can better decide which tummy tuck will produce your best results. A full tummy tuck is good if you want to address loose skin in the upper and lower abdomen, whereas a mini tummy tuck is better if you only have problems below your belly button, such as a "pooch." The extended technique can address issues in the abdomen, as well as your hips and upper thighs.
Can I get pregnant after a tummy tuck?
While you can still get pregnant following a tummy tuck, it will likely affect your results. Dr. Salcedo recommends that you be finished building your family before you get an abdominoplasty. If you do get pregnant following a tummy tuck, a second surgery can be done to refresh your stomach.
What will my scars look like?
The incisions needed for your abdominoplasty will vary based on which technique is being used. For all tummy tucks, Dr. Salcedo makes the smallest, thinnest incisions possible to minimize scarring. He also places incisions in less visible areas ( through the belly button or in the public region) — so they can be easily concealed by underwear or a swimsuit. Following your surgery, it is important to adhere to your scar management instructions — so your sutures heal flat and eventually blend into your natural skin.
Can I get a tummy tuck with another surgery?
Several patients add a second body surgery with a tummy tuck to give them more dramatic improvements. At your consultation with Dr. Salcedo, talk to him about all of your concerns so a comprehensive treatment plan can be developed that matches your goals. You may combine abdominoplasty with a thighplasty for a lower body lift or several areas for all-over body contouring. If you want to rejuvenate your whole body after having children or losing a significant amount of weight, you may be a candidate for a mommy makeover or after weight loss surgery.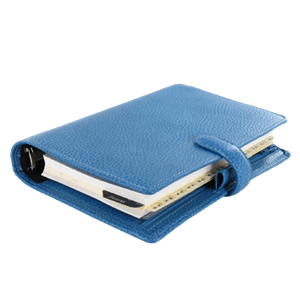 Plan Your Procedure
Average Cost

$8,000

-

$10,000

Recovery Time

1-2 weeks

Average Procedure Time

2-3 hours

Post-op Follow-up

1 day, 3 weeks, 3 months

Procedure Recovery Location

Outpatient
Contact Us
Many factors can result in a stretched-out tummy that leaves behind loose folds of skin. It can often lead to self-confidence issues and cause trouble looking and feeling your best. An abdominoplasty (tummy tuck) is generally the key to overcoming this. If you are embarrassed by the hanging skin in your abdominal region, regardless of the severity, tummy tuck surgery by Dr. Salcedo can help you get the body you desire. We invite you to call The Plastics Doc at our Corona or Beverly Hills, CA location to learn more about cost and financing or to schedule a consultation.
Related Procedures
Related Posts