While it may not be the most talked about, many women have concerns about the shape and size of their vaginal lips, which can cause them to be less confident or embarrassed. Plastic surgeon Dr. Samuel Salcedo wants to help women feel more comfortable and attractive with vaginal rejuvenation surgery that improves the size and shape of the labia. The labia, which are the external lips of the vaginal area, may look stretched or have loose skin due to genetics, natural aging, childbirth, pregnancy, or physical trauma; a labiaplasty can surgically reduce the size of the labia minora and/or majora for a more normal appearance. This may diminish discomfort and irritation while raising confidence and sexual pleasure. Come in for a consultation at The Plastics Doc in Corona or Beverly Hills, CA to learn more about labiaplasty and see if you are a candidate.
What Are The Benefits Of Labiaplasty?
A customized labiaplasty in Corona, CA at The Plastics Doc provides functional and cosmetic upsides alike for a female's most intimate parts, like:
Enhances the appearance of the vaginal area
Shrinks a sizeable labia
Boosts comfort
Reduces discomfort and/or pain
Increases sexual pleasure
Improves health and hygiene
Permits you to wear a wider variety of attire
Elevates confidence and image of self
Labiaplasty Reviews
"I definitely recommend going to Dr Salcedo. After talking to 3 different doctors he was the only one to actually make me feel comfortable and spend more than 5 minutes with me before trying to rush me off. He was very knowledgeable and actually took time to explain things during my free consult. He even took measurements so he could better recommend the best treatment for me. I ended up booking with him for a breast aug and lift and a labiaplasty. My recovery went way better than I expected. I thought because I was getting two surgeries at once I would regret it but I definitely didn't. The recovery for my labiaplasty was simple.i just had to rinse with warm water when using the bathroom and switch from tampons to pads. After 3 days I pretty much felt fine from both procedures and was able to drive once I came off my pain meds. I am so happy with the results for both and am so confident and would do it all over again. I get so many compliments and it's only been 6 weeks since my surgery. If you are looking to get surgery please check him out you will be happy you did."
- S.C. /
Google /
Nov 06, 2019
Previous
Next
Surgery for the labia at The Plastics Doc can be helpful if you are worried about the appearance of your vaginal lips, which can be caused by a number of things, like childbirth, genetics, or trauma. Abnormal vaginal lips may cause pain, discomfort, itching, or irritation during physical activities, like sex and exercise. If you experience any of these symptoms, you may be a good candidate for a labiaplasty. You may also be a good candidate for a labiaplasty if you avoid wearing tight outfits (including leggings, bathing suits, or yoga pants) because of the size of your vaginal area. While labia surgery shouldn't impact your ability to get pregnant, Dr. Salcedo suggests you wait until you are done childbearing to avoid altering your results.
How is a Labiaplasty Performed?
Most vaginal rejuvenation treatments can be completed in our on-site procedure room at either our Corona or Beverly Hills, CA location with local anesthetic, allowing you the convenience to drive yourself home. If your treatment plan is more complex, you may require to be put under general anesthesia at our Corona, CA facility so you will need a responsible friend or family member to pick you up following your procedure. Dr. Salcedo will discuss these options and more at your consultation so you can make arrangements beforehand. A labiaplasty is typically done with a trimming technique to remove loose tissue, then the remaining skin is stitched so it is taut. Another technique is the wedge technique, which removes a triangular piece of tissue and extra folds from the clitoris before suturing the tissue closed.
What Can I Expect After My Labiaplasty?
Healing from your labiaplasty should take about a week before discomfort and swelling begin to diminish and it's okay for you to return to normal activities. Dr. Salcedo recommends applying a cold compress or ice pack if needed to reduce swelling. You can not use tampons or have sexual activity for at least 4 – 6 weeks after your procedure. It's likely you will have visible improvements after about six weeks and see your final results about six months following your procedure. The results of vaginal rejuvenation are usually long-lasting; however, weight fluctuations, natural aging, and childbirth can alter your result.
How much does a labiaplasty cost?
Vaginal rejuvenation surgery costs will be based on several factors. In your consultation with Dr. Salcedo, he will understand your concerns and goals before developing your unique treatment plan. As soon as you've decided on your options for your vaginal rejuvenation, Dr. Salcedo can start to estimate your costs. The Plastics Doc accepts several payment methods, and we can give you information on low-interest financing.
Should I choose a plastic surgeon or OB/GYN?
As you research surgical vaginal rejuvenation, you will find that most OB/GYNs (obstetricians and gynecologists) offer labiaplasty. Although most OB/GYNs are qualified to perform a labiaplasty, they may not be your best choice. An OB/GYN will be able to remove excess skin from your labia, but an experienced plastic surgeon like Dr. Salcedo will consider other aspects as well. This ensures minimal scarring, and your final symmetry, color, and contour all look and feel natural.
Will vaginal rejuvenation surgery cause insensitivity?
Like most surgeries, there may be some numbness in your vaginal area for a while. This is temporary as the vaginal tissue and skin heal. For those concerned about sexual sensitivity, it's important to understand that a labiaplasty corrects the vaginal lips and not the nerves of the clitoris. A skilled surgeon like Dr. Salcedo with many years of experience performing vaginal rejuvenation surgery will work around the clitoris to prevent desensitizing the area.
What is the recovery process like after a labiaplasty?
Before your procedure, Dr. Salcedo or someone on his team will discuss what to expect after your labiaplasty, as well as advice on how to keep yourself comfortable during your recovery. You should have some bruising and swelling in the treated areas, plus some discomfort immediately after your procedure. You should plan to rest for at least a week before resuming light activities. Dr. Salcedo will assess your progress during your follow-up appointments and tell you when you are able to resume exercise and sexual activity.
Are there nonsurgical vaginal rejuvenation treatments?
Nonsurgical vaginal rejuvenation treatments are available, which may help to improve mild to moderate looseness in your vaginal area. However, a labiaplasty is better for significant improvements to tighten and re-shape your labia. In your initial consultation with Dr. Salcedo, he will discuss your options and give you suggestions based on your goals.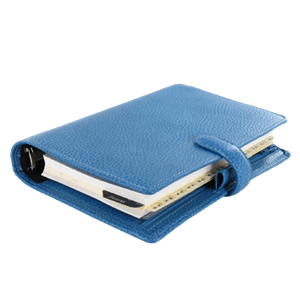 Plan Your Procedure
Procedure Recovery Location

Outpatient
Contact Us
Not every vagina looks identical and a lot of factors may play into the appearance of the outer labia. If you experience pain or discomfort, or if you avoid wearing tight outfits (including leggings, bathing suits, or yoga pants) due to the way they show off the large size of your vaginal lips, find out more information about a labiaplasty. Plastic surgeon Dr. Samuel Salcedo is here to help you reach your needs and goals so you can feel comfortable, even with the most intimate parts of your body. Call The Plastics Doc in Corona, CA or Beverly Hills, CA to hear more about cost and financing or to schedule a consultation.
Related Procedures