What is Laser Skin Resurfacing?
The Plastics Doc is happy to offer our Corona and Beverly Hills, CA patients C02 laser skin resurfacing. This noninvasive aesthetic treatment uses pulsating beams of light to eliminate damaged skin cells one layer at a time, which is great for reducing facial wrinkles and lines and improving skin flaws, like acne scars, pigmentation, and more. Also referred to as a laser peel, laser skin resurfacing is considered an ideal procedure if you're looking for softer, clearer, youthful-looking skin. Based on your particular needs and complexion, plastic surgeon Dr. Samuel Salcedo can adjust the treatment to give you your ideal results. There is some downtime needed for most laser skin resurfacing procedures so that is something to keep in mind when deciding if you'd like laser skin resurfacing or one of our other nonsurgical treatments. Call our Corona or Beverly Hills, CA office to schedule a consultation today.
What Are The Benefits Of Laser Skin Resurfacing?
Laser skin resurfacing treatments at The Plastics Doc can revitalize and rejuvenate your skin for a more youthful look with great benefits that include:
Eliminating dead, damaged skin cells
Smoothing lines and wrinkles
Reducing skin discoloration (spots, redness, etc.)
Softening rough, scaly skin
Balancing skin tone and texture
Diminishing acne scars
Results can be long-lasting
Reviews
"Let me start off by saying that Dr. Salcedo is a miracle worker and beyond amazing!!!I had been diagnosed with breast cancer back in 2018. After chemotherapy, removal of the tumor, and extensive rounds of radiation my breasts were very different in size and deflated. I knew I needed breast reduction surgery. I came to Dr. Salcedo for a consultation and he immeadiatley made me feel at ease and comfortable. He explained the whole process to me and also informed me of complications that may arise due to my history. I decided to go ahead with the surgery and knew I had found the right surgeon for me. I had my surgery almost 3 weeks ago and could not be happier. Everyone close to me is amazed at how fantastic everything looks and can not believe that it turned out so well.Dr. Salcedo takes his time whenever I meet with him. I never feel rushed or that I can not get all my questions answered. His staff is very caring as well.I wish I could give more than 5*!!"
- P. /
Healthgrades /
Dec 06, 2019
"I got my lips filled and wow what a amazing difference! Dr. Salcedo did such a great job and I could not be happier! Thank you so much!"
- M.R. /
Google /
Oct 06, 2020
"I had an amazing experience with Dr. Salcedo today. He really took the time to listen and recommended just the right amount of Botox units. Dr. Salcedo was very gentle and I barely felt the injections. I will definitely be coming back soon for more treatments, and would recommend Dr. Salcedo and his team to anyone!"
- A.G. /
Google /
Oct 06, 2020
"I want to let everyone know hands down this is an amazing doctor with a friendly bedside manner from the beginning of before and after care. I could not be happier with my breast implants and the end results . The staff is very friendly and professional. Thank you for giving me my inner confidence back ."
- C.T. /
Google /
Sep 06, 2020
"From the first visit to many since then, I have had confirmation from the excellent reviews given of. Dr.S. Salcedo and his staff. I met Dr. Salcedo in the middle of my breast reconstruction journey. Surgery delayed due to my prior Plastic surgeon leaving her practice and Covid. I felt discouraged and anxious. His pleasant and positive approach to my needs along with his excellent surgical skills and the final reconstructions processes yet to be, I know that he will fulfill and maximize my out come. This review is not only from a nurse's point of view but from a women that lost her breasts to cancer and now well on her way to normality."
- I.V. /
Google /
Aug 06, 2020
Previous
Next
Can I Get Laser Skin Resurfacing?
There are multiple factors to think about when deciding if laser skin resurfacing is right for you. Geared toward those who are unhappy with their general complexion, if you see sun damage, age spots, acne scars, wrinkles and fine lines, pigmentation, or redness concerns, this procedure may be for you. In addition, it works well if you have scaly patches, rough texture, or other irregularities. This treatment isn't recommended if you have very dark skin tones or active acne. In addition, it's important to know that there is a recovery period associated with these laser therapies. Depending on the condition of your skin, you may need as much as 2 – 3 weeks for your skin to normalize.
How Does Laser Skin Resurfacing Work?
Your procedure will vary, depending on the intensity of the laser skin resurfacing treatment you'll be receiving. If you are scheduled for a deeper or more intense laser resurfacing session, you may be given a retinoid cream for 2 – 3 weeks before your laser procedure to help prep your skin for more effective results. Medication will be prescribed prior to the treatment to help minimize any sensation so you can relax during your appointment. If your skin needs mild improvement, a local anesthetic will be applied to numb certain areas where the C02 laser will target. For the full face or deeper laser treatments, a kind of sedation may be necessary. During the procedure, you can relax in our special treatment chair while the C02 laser passes over the skin, precisely targeting the designated sections for rejuvenation. Using our state-of-the-art C02 system, we will pass the handheld device over your skin to deliver either short pulses of light energy or continuous light beams in a scanning pattern to remove thin layers of skin. While the C02 system uses minimal heat, you may feel heat from the laser followed with cold air from the built-in cooling system. The laser works to destroy damaged and dead skin cells while also stimulating new collagen growth.
What Should Be Expected After Laser Skin Resurfacing?
If you had a less aggressive resurfacing session, a healing ointment will be smoothed over your skin and you will be sent home to recover. The treated areas of your skin may appear pink, and you will likely experience some irritation and swelling. This should subside within a couple of days, and the skin peeling process will last over a 3 – 5-day period. If you are undergoing a more intense laser procedure, your downtime will take closer to 2 – 3 weeks. The treated sections of your skin will most likely be protected with dressings, and the irritation, burning, and swelling sensation may be more intense. Pain medication can be prescribed to minimize these side effects, if necessary. It's important to limit your UV exposure following your laser skin resurfacing treatment and use sun protection frequently. No matter what intensity of your treatment, your skin will naturally crust, flake, and peel off. It's crucial to avoid picking at your skin during the recovery process to prevent scarring and to shield your skin from sun exposure. Once the peeling is finished, your skin should feel softer while also appearing rejuvenated, younger, and clearer.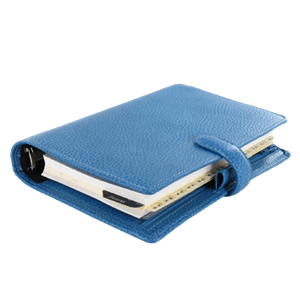 Plan Your Procedure
Average Cost

$2,000

-

$4,000

Recovery Time

2-3 weeks

Post-op Follow-up

1 day, 3 weeks, 3 months

Procedure Recovery Location

Outpatient
Contact Us
A Soft and Smooth Complexion
Laser skin resurfacing at The Plastics Doc provides excellent results if you want a younger and refreshed appearance. Learn more about our C02 laser skin resurfacing procedure and other nonsurgical treatments we offer at our Corona or Beverly Hills, CA office. Contact us today to make your consultation with Dr. Salcedo and have all your laser skin resurfacing questions answered.
Related Treatments