What is Breast Reconstruction?
Breast reconstruction surgery is often performed to restore the chest to an attractive appearance in size and shape after a mastectomy or lumpectomy. It is also used to restore a breast damaged by a birth defect or trauma. Using state-of-the-art technologies in breast reconstruction surgery, plastic surgeon Dr. Samuel Salcedo can help you feel fully healed with natural-looking breasts after they have been removed. Using an expander, breast reconstruction surgery often involves various stages and multiple procedures that can either be performed along with your breast cancer treatment or delayed until a later date. Dr. Salcedo is able to create a unique surgical plan to meet your specific needs with compassion as we work with you and your cancer team to restore your confidence and physical appearance at The Plastics Doc.
Breast Reconstruction Reviews
"Dr. Salcedo and the staff are fantastic. Undergoing breast reconstruction because of breast cancer is very nerve wracking and Dr. Salcedo definitely eased my fears. He has made the process very comfortable for me and has always made sure that I am not in pain and I am comfortable with my treatment. I highly suggest him and his staff."
- J.D. /
Google /
Nov 06, 2019
"From the first visit to many since then, I have had confirmation from the excellent reviews given of. Dr.S. Salcedo and his staff. I met Dr. Salcedo in the middle of my breast reconstruction journey. Surgery delayed due to my prior Plastic surgeon leaving her practice and Covid. I felt discouraged and anxious. His pleasant and positive approach to my needs along with his excellent surgical skills and the final reconstructions processes yet to be, I know that he will fulfill and maximize my out come. This review is not only from a nurse's point of view but from a women that lost her breasts to cancer and now well on her way to normality."
- I.V. /
Google /
Aug 06, 2020
Previous
Next
Can I Have Breast Reconstruction Surgery?
Reconstruction of the breast(s) is a very individualized procedure, customized to meet your particular needs and desires. You will start your breast reconstruction surgery by having a thorough consultation with Dr. Salcedo to decide on your options and create a treatment plan. If you are considering reconstructive surgery, it's vital that you have realistic expectations. While Dr. Salcedo artfully works to create an attractive, natural appearance, your reconstructed breast(s) will not have the same sensations, feel, or look as your original breast(s). It's also important to get clearance from your oncology team to have surgery and talk to Dr. Salcedo about other factors that may affect your recovery.
What are the benefits of breast reconstruction?
Patients are drawn to breast reconstruction procedures for a variety of benefits, including:
A noticeable change in self-confidence and esteem
Removal of harmful residue from previous procedures
Address both physical and medical concerns
Agency over how you look and feel moving forward in your life
Preventive measures against known or predicted genetic factors
How Does Breast Reconstruction Work?
There is a wide variety of options for your breast reconstruction surgery at our Corona, CA office, depending on your needs. Some factors that Dr. Salcedo looks at when determining the technique that will produce your best results include your cancer diagnosis, when the reconstruction is being performed, and more. Many patients are often faced with the issue of having an insufficient amount of skin and/or tissue around their breast(s) after a mastectomy to allow for immediate placement of an implant. Using a cutting-edge tissue expansion process, Dr. Salcedo is still able to provide beautiful results. This expander or post-mastectomy method of reconstruction is completed in a three-phase process:
Insertion: A tissue expander is inserted beneath your skin where your new breast will be. Similar to an implant, a tissue expander only contains a small amount of fluid.
Expansion: Once you heal from insertion, Dr. Salcedo will begin the expansion process. At these 10 – 15-minute minimally invasive appointments every 1 – 2 weeks, Dr. Salcedo will inject saline into the expander to increase its size, causing your overlying skin to expand as well.
Completion: The last step of the process is when the expander reaches your desired size. Dr. Salcedo will remove the expander and replace it with your permanent implant, giving you the look you desired.
What Can I Expect After Breast Reconstruction?
General anesthesia may be used, depending on what stage of breast reconstruction you're in. An overnight stay may be required, depending on your current phase of treatment. When the final stage has been completed in the breast reconstruction process, you will need to wear a medical support bra. Dr. Salcedo may prescribe pain medication to minimize discomfort, swelling, and bleeding. In time, your reconstructed breast(s) will look normal so you can feel more confident. It's important to keep up to date with regular mammogram checks and breast exams for your ongoing health.
Breast Reconstruction Frequently Asked Questions
How much does breast reconstruction surgery cost?
Breast reconstruction surgery can be complicated, so to get your best results, you should concentrate on choosing a plastic surgeon with years of training, like Dr. Salcedo rather than finding the cheapest price. During your consultation, Dr. Salcedo will listen to your concerns and cosmetic goals before crafting a personalized treatment plan to meet your specific goals. Then, he will discuss costs, options for payment, and where to find low-interest medical financing.
Does insurance cover my surgery?
The Women's Health and Cancer Rights Act (WHCRA) of 1998 requires health insurance policies that cover breast cancer surgery (mastectomy) to also cover breast reconstruction surgery. If you have health insurance, a team member at The Plastics Doc can help you understand your policy and benefits. We will also help you submit the needed paperwork to your insurance.
Which technique should I choose?
With so many options, there is no single reconstruction technique that works for every patient. The recommended technique for you will be based on your needs, goals, and physique. In your consultation, Dr. Salcedo will explain your choices, including both implants and flaps, so you understand the benefits and challenges before deciding which is best for you. Whether you decide on implants or a flap for reconstruction, Dr. Salcedo will do his best to give you great results that you love and are comfortable with.
What about nipple reconstruction?
Reconstruction of the nipple and areola are usually done with 3D cosmetic tattooing. If you are interested in having your nipple-areola complex tattooed onto your reconstructed breast(s), you should ask Dr. Salcedo during your consultation. He will explain your options to help you decide whether you want 3D tattooing of the nipple and areola to be a part of your treatment plan.
Should I have reconstruction with my mastectomy or wait?
The timing of your breast reconstruction is based on several things. Some patients choose to get their reconstruction performed at the same time as their mastectomy, while other patients decide to wait. Dr. Salcedo recommends you schedule a consultation after a diagnosis of breast cancer so you can begin thinking about your options and when you want to have breast reconstruction surgery. If you want to have reconstruction with your breast cancer treatment, Dr. Salcedo will collaborate with your oncologist to plan your care.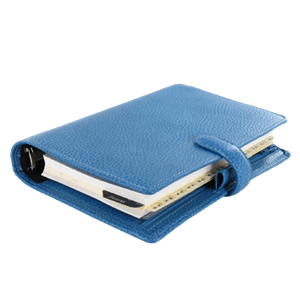 Plan Your Procedure
Recovery Time

1-2 weeks

Average Procedure Time

2-3 hours

Post-op Follow-up

1 day, 3 weeks, 3 months

Procedure Recovery Location

Outpatient
Contact Us
Although the breast reconstruction process can be lengthy, it's probably one of the most rewarding surgeries for our Corona and Beverly Hills, CA patients. It may help decrease the physical and emotional impact of breast cancer treatment while also allowing you to boost your self-confidence and figure. If you have been diagnosed with breast cancer, have had trauma to the chest, or have a congenital defect that affects the shape of your breasts, we encourage you to contact The Plastics Doc at our Corona, CA office to make an appointment with Dr. Salcedo.
Related Procedures