One of our most popular surgeries at The Plastics Doc is the facelift. This surgery addresses sections of the face to combat drooping features and wrinkles to produce a refreshed, firmer appearance. Based on your unique concerns and cosmetic goals, a facelift can focus on your eyes, cheeks and mid-face, the bottom section of your face including the mouth, jowls, neck, and even more for an all-around youthful and rejuvenated look. The method used for your facelift will depend on your goals, the health and condition of your skin, the amount of laxity in your skin, as well as your lifestyle, age, and other factors. Some men and women want a full facelift while others may only want a mid-face lift. Dr. Salcedo is a highly trained and experienced surgeon who understands the complex anatomy of a facelift procedure and can create a treatment plan that accomplishes what you want while still looking smooth and natural.
What Are The Benefits Of A Facelift?
A personalized facelift procedure designed and performed by Dr. Salcedo can rejuvenate and enhance your look with a number of stellar benefits that include:
Achieving dramatic outcomes
Lifting and tightening loose skin
Reducing wrinkles, creases, and lines
Addressing double chins and sagging jowls
Restoring lost volume
Defining and contouring the jawline and neckline
Creating a noticeably more youthful appearance
Offering multiple surgical options
Scars are minimal and nearly invisible
Results are natural-looking and long-lasting
Effective for both women and men
Facelift Reviews
"Dr Salcedo was excellent. He was reassuring with the whole experience. I felt very comfortable with the procedure. What a difference the c02 has made on my skin. I look 15 yrs younger and no face lift. The staff was amazing. I truly recommend Dr Salcedo you will not go wrong. Thanks again Dr Salcedo see you next time."
- C.M. /
Google /
Feb 06, 2020
"Dr Salcedo was excellent. He was reassuring with the whole experience. I felt very comfortable with the procedure. What a difference the c02 has made on my skin. I look 15 yrs younger and no face lift. The staff was amazing. I truly recommend Dr Salcedo you will not go wrong. Thanks again Dr Salcedo see you next time."
- C.M. /
Google /
Mar 19, 2020
Previous
Next
You are likely seeking a facelift because you want to tighten advanced lines and wrinkles around the middle and bottom sections of your face. A facelift can address various sections, depending on your specific goals. Age doesn't necessarily dictate the most effective time to opt for a facelift; there are numerous individual factors that could impact the age you get a facelift. There are a variety of techniques that can be used so the facelift chosen for you will vary, depending on what you're looking for, as well as your age. The condition of your skin is one of the main elements in the decision-making process. You should be physically healthy, refrain from smoking, and have realistic result expectations before committing to a facelift.
How is a Facelift Performed?
Depending on the results you want to see, there are a few different techniques to choose from. Plastic surgeon Dr. Samuel Salcedo will suggest the best facelift option for you based on your goals. Some facelifts are chosen to treat the upper portion of your face while others focus on the lower two-thirds. Some are a bit more invasive and intricate than others. It is also common and possible to have an eyelid lift, brow lift, or fillers and BOTOX® to complement your final results. Some well-known facelift methods include:
Full Facelift
The full facelift is most common for older adults and typically uses an incision along the hairline that extends down to the temple region, stopping near the base of your ears. The deeper layer of facial tissues and muscles is gently pulled and tightened to produce a lifted look, which diminishes excessive wrinkles and sagging you once had. A full facelift is a great option if you have visible signs of aggressive aging. With this lift, several facial rejuvenation methods may be used, including upper or lower blepharoplasty to address the eyes or a neck lift for the lower region.
Mid-Facelift
Using a similar technique to the mini facelift, the cheek lift (known as a mid-facelift) addresses droopy features near your cheekbones and upper jaw. This lift works great if you hope to attain improvement in the lower two-thirds of the face, including the jowls.
Lower Facelift
The lower facelift addresses your neck and chin, and in many cases, your jowls. Nonsurgical methods can also be applied to help you get a softer, tighter neck.
Mini Facelift
During a mini facelift, a thin, small incision is made near your ears to lift the skin, which enhances your mouth, jawline, and jowls. This process creates nice and subtle enhancements that look natural.
What Should Be Expected After a Facelift?
After your facelift, you will be monitored and then safely released to go home with a friend or family member. Before your surgery, Dr. Salcedo or someone on his staff will plan your follow-up appointments and give you some tips on how to have a comfortable recovery. Swelling and puffiness, some moderate pain, and soreness are all common and can be treated by prescription pain medication. You should feel and physically look normal after about 2 – 4 weeks of recovery. You should be left with a softer, rejuvenated, refreshed, and youthful appearance.
Which technique is best for me?
The best surgical facelift technique for you will vary based on your needs, goals, level of skin laxity, what areas of your face are being addressed, and more. To produce the results you want, Dr. Salcedo will discuss the different surgical techniques during your consultation. He will then help you choose which technique is best for you.
What about wrinkle fillers and relaxers over facelift surgery?
Wrinkle fillers and relaxers, like JUVÉDERM® and BOTOX, have become very popular to improve fine lines and wrinkles. Also known as a liquid facelift, nonsurgical wrinkle treatments usually help with early signs of aging; however, the results are temporary. A facelift can produce more significant improvements than injectables, with results that can last for a long time. Ask Dr. Salcedo about nonsurgical wrinkle treatments in your consultation.
Will my results look natural?
Some patients worry that facelift surgery will make their skin look too tight, shiny, or like they live in a wind tunnel. Dr. Salcedo focuses on giving you results that look natural, so you look refreshed, not fake. He listens to your needs and goals before creating your personal treatment plan with the technique that will produce your best results.
Is facelift surgery safe?
As with any cosmetic procedure, some risks are associated with facelift surgery. However, Dr. Salcedo uses the latest techniques and safety measures to minimize these risks. We also provide pre-and-post-operative care instructions to ensure a successful surgery and recovery process. These may include information about cleaning your incisions, how to sleep comfortably, and when to return to work or other activities.
How long do facelift results last?
It depends on the individual, but most patients enjoy stunning outcomes that last for years. We encourage facelift patients to maintain their results by eating a well-balanced diet and staying hydrated. Additionally, it's important to protect your skin from the sun's harmful UV rays by using sunscreen and wearing hats or sunglasses when outdoors. We can provide more tips during your consultation.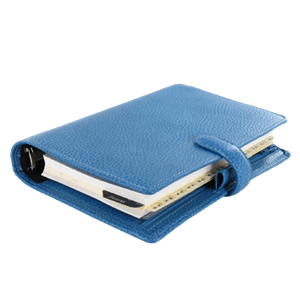 Plan Your Procedure
Procedure Recovery Location

Outpatient
Contact Us
Refresh and Rejuvenate with a Facelift
Adjust your wrinkles, lines, and sagging skin with a facelift at The Plastics Doc. Facelift surgery can take years off your face and help create a refreshed and rejuvenated look using one of many facelift options, depending on your unique concerns and goals. This treatment is designed to make you look younger but still natural. To hear more about this treatment, we welcome you to get in touch with either our Corona or Beverly Hills, CA office to set up your appointment with Dr. Salcedo. Our friendly staff can answer any questions you may have about cost, insurance, and financing as well.
Related Procedures