What Is A Lymphatic Drainage Massage?
The body's lymphatic system is a complex, interconnected mesh of organs and vessels that moves lymph fluid around the body, absorbs fats, removes wastes, and acts as an integral part of the immune system. When there are blockages or poor function within the lymphatic system, it can cause swelling (lymphedema), lowered immune function, fatigue, and infections. At The Plastics Doc, we provide therapeutic lymphatic drainage massage to help stimulate the lymphatic system, boosting function and drainage to reduce swelling and improve overall health. They can be beneficial for post-surgery recovery, reducing lymphedema, supporting the immune system, and more. If you'd like more information about the benefits of lymphatic drainage massage in Corona, CA, contact our office today to schedule a consultation with Dr. Samuel Salcedo and his experienced team.
For patients at The Plastics Doc, lymphatic drainage massage can be far more than just a relaxing escape from the world. In addition to all of the self-care benefits of traditional massage, lymphatic massages offer a number of amazing health benefits, including:
Maintenance of body's healthy blood circulation
Restore the fluid balance in the body
Strengthen your body's immunity resources
Decrease swelling and inflammation, whether acute or chronic
Lymphatic Drainage Massage Reviews
Am I A Candidate For A Lymphatic Massage?
In general, almost anyone can enjoy the many health benefits a lymphatic drainage massage offers. Typical candidates for a lymphatic massage include those who:
Have just had surgery (cosmetic or otherwise)
Have swelling (lymphedema) in the arms, legs, feet, or other body areas
Have chronic fatigue, fibromyalgia, rheumatoid arthritis, or other conditions
Have reduced immune function
Have an injury
Are experiencing frequent infections or illnesses
Are pregnant or have just had a baby (pre- and post-natal)
Some patients may not be ideal candidates for a lymphatic massage, including those with certain heart conditions, thrombosis, acute inflammation, kidney failure, blood clots, or an active infection. During your consultation, Dr. Salcedo will examine your medical history to ensure you're a good candidate for a lymphatic massage.
How Does A Lymphatic Drainage Massage Work?
A lymphatic drainage massage differs from other types of massage because instead of intensely focusing on muscle tightness and soreness, its goal is to stimulate the flow and drainage of lymph fluids in the body. Much gentler than a regular massage, it uses light rhythmic motions to help "reset" the lymphatic system and promote the recirculation of lymph fluids, reduce swelling (lymphedema) in the arms and legs and support healthy immune function.
At The Plastics Doc, our lymphatic drainage massages are performed by massage therapists with specific training in this technique. We will begin with an examination and review of your medical history and health concerns. Then you will relax on a comfortable treatment table while we use gentle sweeping circular massaging motions at key points in the body that can stimulate the lymphatic system. We will also lightly compress and stretch certain areas, followed by short periods of rest.
What Can I Expect After A Lymphatic Massage?
After your session, you may feel tired and want to rest. We typically suggest drinking plenty of water to help the lymphatic system drain and remove excess toxins, which may result in increased urination. This is healthy and helps your body to expel toxins. People usually notice almost immediate relief from symptoms, reduced pain and swelling in the affected areas, and increased energy that continues to improve in the following days. A small percentage of people may have headaches, dizziness, nausea, or fatigue after a lymphatic drainage massage. This is a result of the body releasing toxins and typically goes away within a day or two as the body naturally expels these toxins. Depending on your health needs, we may recommend a regular lymphatic massage treatment regimen to achieve optimal results.
Lymphatic Drainage Massage FAQ
Does a lymphatic drainage massage hurt?
No, it generally does not. Because a lymphatic massage is gentler and lighter than typical massages, most patients do not find it painful or even uncomfortable. In fact, for most, a lymphatic massage is very relaxing and enjoyable. If you have any concerns about pain or certain body areas that are more sensitive, we will discuss them with you during your consultation.
How long does a lymphatic massage take?
A typical lymphatic massage takes about 30 – 60 minutes at our Corona, CA office. Depending on your health needs and treatment goals, we will personalize your lymphatic massage accordingly.
Is there any recovery time after a lymphatic drainage massage?
No, there is no downtime after a lymphatic massage. Because a lymphatic massage can enhance the removal of body toxins, some may experience headaches, fatigue, or mild nausea afterward. Resting and drinking plenty of water in the days following a lymphatic drainage massage are often recommended. Light physical activity (walking, housework, etc.) can also help stimulate the lymphatic system for better results.
How does manual lymphatic drainage work?
This massage technique relieves swelling by moving lymph fluid towards functioning lymph nodes, using lighter pressure compared to traditional massages.
How do you know if you would benefit from lymphatic massage?
Signs of a congested lymphatic system, such as swelling, particularly in the arms and legs, tight clothing, or a feeling of heaviness, suggest the potential benefits of this massage, especially for conditions like lymphedema.
Can I do lymphatic drainage massage techniques on myself?
Yes, self-performed lymphatic drainage massage involves using light pressure to move swelling-causing fluid towards the heart. A simple "C" motion on non-swollen tissues is effective, and it's important to avoid oils or lotions, as the technique acts directly on the skin.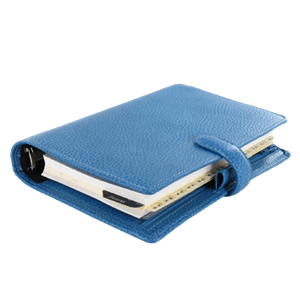 Enhance Your Health And Well-Being
Whether you're recovering from surgery, have swelling in the arms or legs, or want to strengthen your immune system, a gentle lymphatic drainage massage at The Plastic Doc can be the perfect way to improve your overall health. With benefits for a wide variety of health issues, we can personalize your lymphatic massage to target your specific health needs. To learn more and to schedule a consultation with Dr. Salcedo and his team, contact our Corona, CA office today.