Eyes are often one of the first features noticed on a person. Sometimes, however, excess skin around the eyes can create an unflattering appearance. Plastic surgeon Dr. Samuel Salcedo uses eyelid surgery (known as blepharoplasty) to remove excess skin and lift the upper or lower eyelid, creating a more "alert" look. So many men and women undergo eyelid surgery at The Plastics Doc to eliminate saggy eyelids or reduce puffy bags under the eyes, leading to an improved appearance, and in some cases, better function. Upper and lower eyelid surgery creates a refreshed, youthful appearance and can produce natural yet noticeable improvements. If you are interested in rejuvenating your eyes by removing excess skin, contact us to schedule a consultation with Dr. Salcedo at one of his offices in Corona or Beverly Hills, CA.
What Are The Benefits Of An Eyelid Lift?
An eyelid lift performed by Dr. Salcedo not only enhances the overall aesthetics of your face but also has a number of great benefits, including:
Achieving a rejuvenated, more youthful look

Expanding vision by increasing the line of sight

Opening the eyes for a more alert, awake appearance

Eliminating bags under the eyes

Removing and tightening loose, drooping skin on the upper and lower eyelids

Reducing dark circles under the eyes

Enhancing the contour of the eyes

Reducing skin irritation caused by folds rubbing

Improving hollowing below the lower eyelids
Eyelid Lift Reviews
"Thank you to Dr. Salcedo and his amazing staff. Went in today for a consultation to see what we can do about the crow's feet around my eyes. After giving me options, we went with Botox . Yes, I am a Virgin Botox user! Thank you Dr. Salcedo for explaining everything step by step. I am definitely going to recommending my friends and family to you. Great customer service from beginning to end. You Rock!!"
- C.P. /
BBB /
Feb 06, 2020
Previous
Next
Can I Get an Eyelid Lift?
An upper or lower eyelid lift is a facial cosmetic enhancement that is sought out by both men and women. Most often, ideal candidates are frustrated with excess, drooping skin and folds on the upper eyelid, or bulging skin below their bottom eyelid. These irregularities can cause functional and vision difficulties that can hinder their daily activities. For a rejuvenated appearance, blepharoplasty may be the right procedure for you. If you have loose skin that droops on the upper eyelid or bags under the eyes, an eyelid lift can correct this to give you a more youthful appearance.
What is the Eyelid Lift Procedure?
Eyelid surgery may be done on the upper eyelid alone, on the bottom eyelid, or a blend of both eyelids. Either way, we will use local anesthesia to ensure your comfort during the procedure. Depending on whether you're having one or both eyes done, your eyelid surgery can last up to about two hours.
Upper
An upper blepharoplasty assists in reducing the loose skin that droops over your eye to give you a more awakened and appealing look. The incision is often placed along the lash line or crease to remove skin and tissue.
Lower
Lower blepharoplasty is performed to remove bulging, bloated skin under your lower lid. The incision is placed below your lash line to allow access to remove fatty tissue, and your skin is gently lifted to allow for a softer, flatter look. Sometimes, a nonsurgical laser procedure can be performed to assist with discoloration while fillers can be used for additional smoothness if necessary.
What Can I Expect After My Eyelid Surgery?
After your outpatient eyelid surgery, you will need a few days to rest. Ice packs can assist in reducing discomfort, swelling, and bruising. It's also important that you avoid strenuous activity during this time. The results from your eyelid surgery can last a decade or longer. Keep in mind, however, that while your results are long-lasting, the aging process does not stop. To maintain your surgical outcomes, other nonsurgical cosmetic treatments at The Plastics Doc, such as fillers, peels, and lasers, can be added to keep up your youthful-looking appearance.
How much does an eyelid lift cost?
Blepharoplasty costs will vary based on whether you're getting an upper eyelid lift, lower, or both. As soon as your treatment plan has been decided in your consultation, Dr. Salcedo can talk to you about cost estimates. To get results that look natural and last for many years, it is better to focus on selecting a skilled plastic surgeon whom you trust, like Dr. Salcedo, rather than looking for the lowest cost. To help you afford great results, The Plastics Doc takes many payment methods, and we can help you find low-interest financing.
Can I use insurance to pay for my eyelid lift?
When hanging skin is limiting your vision, your health insurance might cover some of your blepharoplasty. Please tell Dr. Salcedo during your initial consultation if you might be applying for an insurance claim. A team member at The Plastics Doc will help you get the required paperwork and information to your insurance company to consider your claim. In most cases, you will need a letter from an optometrist or ophthalmologist stating that an eyelid lift will improve your field of vision.
What are some other benefits of an eyelid lift?
Blepharoplasty doesn't just help to rejuvenate your appearance, it can also improve other aspects of your life. You may discover your field of vision is greater once hanging skin on your upper eyelid is removed. It is also much easier to put on eye shadow and other makeup once your upper eyelid is smooth. Eliminating fine lines, paper-thin skin, puffy bags, and dark circles on your lower eyelid can make your eyes look brighter and fuller without cosmetics.
Will an eyelid lift fix wrinkles and Crow's feet?
Crow's feet and forehead wrinkles may be better addressed with a facelift or brow lift since the improvements of eyelid surgery are limited to the eyelids only. Blepharoplasty can be combined with a nonsurgical treatment like BOTOX®, which can smooth wrinkles around the eyes and on the forehead. An injectable filler can also be effective because it adds volume for a smoother appearance. During your consultation, Dr. Salcedo will develop your unique treatment plan based on your needs and goals.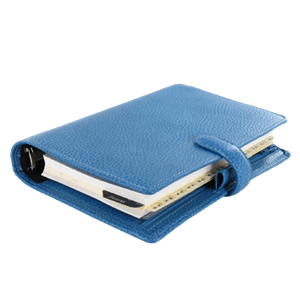 Plan Your Procedure
Average Cost

$2,500

-

$3,500

Recovery Time

1 week

Average Procedure Time

1 hour

Post-op Follow-up

1 day, 3 weeks, 3 months

Procedure Recovery Location

Outpatient
Contact Us
If you have sagging skin on your upper eyelids or puffy bags underneath your eyes that are causing you self-consciousness or vision problems, then an eyelid lift at The Plastics Doc may be right for you. This surgery can allow you to look and feel youthful and awakened while offering a gorgeous answer to your vision impairment. We invite you to get in touch with our office in Corona or Beverly Hills, CA to learn more about what an eyelid lift can do for you. Schedule a consultation with Dr. Samuel Salcedo to have your questions answered.
Related Procedures