What Is A Breast Revision Surgery?
Breast augmentation using implants is one of the most common cosmetic surgeries performed in the United States today, and in most cases, it offers beautiful and natural outcomes. However, sometimes a patient can be unhappy with the appearance of her breasts and at some point may want breast revision treatment. While few breast augmentations do end with an undesirable outcome — and not many of them due to surgeon error — there are some women who decide they want a different size implant while others may have a visible irregularity and prefer to have the breast implant corrected or taken out altogether. Some women even need revision treatment for a particular condition. No matter the reason, plastic surgeon Dr. Samuel Salcedo performs breast revision surgery at The Plastics Doc in his Corona, CA office.
Reviews
"Let me start off by saying that Dr. Salcedo is a miracle worker and beyond amazing!!!I had been diagnosed with breast cancer back in 2018. After chemotherapy, removal of the tumor, and extensive rounds of radiation my breasts were very different in size and deflated. I knew I needed breast reduction surgery. I came to Dr. Salcedo for a consultation and he immeadiatley made me feel at ease and comfortable. He explained the whole process to me and also informed me of complications that may arise due to my history. I decided to go ahead with the surgery and knew I had found the right surgeon for me. I had my surgery almost 3 weeks ago and could not be happier. Everyone close to me is amazed at how fantastic everything looks and can not believe that it turned out so well.Dr. Salcedo takes his time whenever I meet with him. I never feel rushed or that I can not get all my questions answered. His staff is very caring as well.I wish I could give more than 5*!!"
- P. /
Healthgrades /
Dec 06, 2019
"I got my lips filled and wow what a amazing difference! Dr. Salcedo did such a great job and I could not be happier! Thank you so much!"
- M.R. /
Google /
Oct 06, 2020
"I had an amazing experience with Dr. Salcedo today. He really took the time to listen and recommended just the right amount of Botox units. Dr. Salcedo was very gentle and I barely felt the injections. I will definitely be coming back soon for more treatments, and would recommend Dr. Salcedo and his team to anyone!"
- A.G. /
Google /
Oct 06, 2020
"I want to let everyone know hands down this is an amazing doctor with a friendly bedside manner from the beginning of before and after care. I could not be happier with my breast implants and the end results . The staff is very friendly and professional. Thank you for giving me my inner confidence back ."
- C.T. /
Google /
Sep 06, 2020
"From the first visit to many since then, I have had confirmation from the excellent reviews given of. Dr.S. Salcedo and his staff. I met Dr. Salcedo in the middle of my breast reconstruction journey. Surgery delayed due to my prior Plastic surgeon leaving her practice and Covid. I felt discouraged and anxious. His pleasant and positive approach to my needs along with his excellent surgical skills and the final reconstructions processes yet to be, I know that he will fulfill and maximize my out come. This review is not only from a nurse's point of view but from a women that lost her breasts to cancer and now well on her way to normality."
- I.V. /
Google /
Aug 06, 2020
Previous
Next
Should I Get Breast Revision Surgery?
In the event you have any dissatisfaction or issues with your breast implants — medical or cosmetic — please make an appointment for a consultation with plastic surgeon Dr. Salcedo. After discussing your concerns and desired outcomes, he can create a personalized surgical plan to help you reach your cosmetic goals. Whether you have scarring issues, breast sag, rippling, or size variations between the breasts, revision surgery can help give you a more normal and healthy outcome. If you would like to alter the style or size of your implant or address any other aspect of your breasts, call our Corona or Beverly Hills, CA office today.
What Are Some Common Reasons for Revision?
Breast revision surgery is most often performed to take out an implant that is either not functioning properly or is no longer wanted. Breast revision surgery is also often performed to change implant size or go from silicone to saline (or vice versa). There are other common situations in which a revision procedure is wanted.
Asymmetry occurs when your implants look disproportionate either because a wrong size implant was used, lack of tissue on one side, or a condition that could possibly cause asymmetry. Dr. Salcedo will perform an assessment to determine the cause of your asymmetry and create a surgical plan to correct the issue.
Bottoming out is a problem that happens if one or both breasts drop too low, known as "bottoming out." In many cases, this is often a placement issue from the original operation. To modify this, Dr. Salcedo will review your implants, discuss your desired results, and create a new treatment plan.
Sometimes, breast revision surgery is as simple as getting a larger or smaller sized implant. During the first surgery, you may have gone too big or too small; in this case, a new implant size can be used for a more desirable look.
Capsular contracture occurs when the smooth tissue that surrounds the implant becomes hard and thickens. While breast implants do create some internal scar tissue, most patients will never even notice this; however, in some situations, the scarring could alter the implant placement, which may change the implant function and deliver an undesirable outcome.
This is when you see noticeable lines and ripples beneath the skin. This irregularity typically forms just along the edging of the implant. Rippling is generally found in females who are relatively thin. Many times, this condition can be corrected by simply switching to a silicone breast implant.
While not common, breast implants can rupture. If a saline breast implant ruptures, the implant will noticeably deflate quickly. Silicone implant rupture, however, can only be seen through an MRI. In either case, if a rupture happens, Dr. Salcedo can help you achieve your desired results.
Symmastia occurs when implants are positioned too closely together, causing the breasts to touch or appear as one. Most often, this happens because the implant chosen was the wrong shape, size, or width. Breast revision corrects this visible deformity by utilizing an implant that fits your frame and looks balanced.
What Should I Expect After My Breast Revision?
After your breast revision, you will have a brief observation period before you are sent home to start your recovery. Your recovery period will vary, depending on what your surgery entailed. If your revision included any type of reconstruction or grafting, you can expect a longer recovery, which could last a few months. Dr. Salcedo or a member of the team will discuss what is normal during your recovery and give you some tips to help speed your healing. You will likely begin to see your results once your bruising and swelling dissipates. You should also schedule your follow-up appointments as often as directed so Dr. Salcedo can monitor your recovery and results.
Is breast revision safe?
There are always risks associated with any surgery, but breast revision is generally considered to be a safe procedure. The most common complications after surgery are infection, bleeding, and poor wound healing. However, these complications are easily treatable and rarely cause long-term problems. Dr. Salcedo can provide more information about risks during a consultation.
Will my revision results look natural?
Our professionals at The Plastics Doc have extensive experience performing breast revision surgery and strive to provide natural-looking results whenever possible. We are also trained on the latest techniques and technology to ensure the best possible outcomes. Rest assured that you will be in good hands when working with us.
How long will my revision results last?
The results of breast revision surgery in Corona, CA, are long-lasting but may not be permanent. Pregnancy, weight fluctuations, and aging can cause changes in the breasts over time. Your results should last for many years with proper care and maintenance. Our team will provide all the information needed to help prolong your results.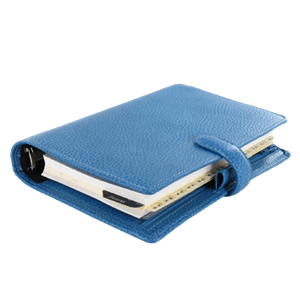 Plan Your Procedure
Average Cost

$4,500

-

$8,000

Recovery Time

1-2 weeks

Average Procedure Time

2-3 hours

Post-op Follow-up

1 day, 3 weeks, 3 months

Procedure Recovery Location

Outpatient
Contact Us
Breast implant revision is a specialized procedure that allows women to change the shape, size, or placement of their breast implants. If you're displeased with your breast implants or wish for a different result, contact plastic surgeon Dr. Salcedo at The Plastics Doc to create a look you're proud of. Our team, in Corona and Beverly Hills, CA, can answer any questions about the cost and process of breast revision surgery.
Related Procedure