What Is A Breast Revision Surgery?
Breast augmentation using implants is one of the most common cosmetic surgeries performed in the United States today, and in most cases, it offers beautiful and natural outcomes. However, sometimes a patient can be unhappy with the appearance of her breasts and at some point may want breast revision treatment. While few breast augmentations do end with an undesirable outcome — and not many of them due to surgeon error — there are some women who decide they want a different size implant while others may have a visible irregularity and prefer to have the breast implant corrected or taken out altogether. Some women even need revision treatment for a particular condition. No matter the reason, plastic surgeon Dr. Samuel Salcedo performs breast revision surgery at The Plastics Doc in his Corona, CA office.
Reviews
"I always felt insecure about my lips but never trusted any med spas enough to pursue getting fillers. I got referred here by a friend and it was the best experience I could have asked for. All of the staff was so kind and welcoming!! They went above and beyond to make sure I was comfortable and taken care of. Doctor Salcedo is truly an artist and took his time making sure I got exactly what I wanted and was educated on all my options. Client for life achieved!!!"
- S.M. /
Google /
May 03, 2023
"Dr Salcedo & staff are all so awesome. Having my 18 year old breast implants removed & not replacing them was a scary decision at the time. I came in not knowing what to expect and not knowing how my body would look after. Having Dr Salcedo explain to me in detail of having the surgery & what to expect afterwards made me feel 100% confident & comfortable that I was making the right decision not only for myself but also choosing Dr Salcedo as my doctor. I'm at 3 weeks post-op and already loving the results. I'm looking forward to seeing my natural breast as the healing process continues. Thank You Dr Salcedo & Staff ❤️"
- M.R. /
Google /
Apr 28, 2023
"I've had the best experience with The Plastics Doc and Dr Salcedo. I had a breast augmentation with breast lift a little over a month and a half ago and I am just in LOVE with the results so far! When I was looking into plastics surgeons, I was looking for professionalism and someone that was confident in their work. Dr Salcedo and all the staff have by far exceeded my expectations!! Will definitely return for all things cosmetics!"
- K.B. /
Google /
Apr 28, 2023
"(Translated by Google) Very good place, excellent service, very friendly, the employees are very attentive, the employee Valeria is very kind, friendly, helpful, very good treatment, the doctor is very friendly, good work, satisfied with my surgeon, a good place, an excellent surgeon. (Original) Muy buen lugar exelente servicio muy amables las empleadas muy atentas,la empleada valeria muy amable amigable servicial muy buen trato el doctor muy amable buen trabajo satisfecho con mi siruguia buen lugar exelente sirujista"
- A.G. /
Google /
Mar 29, 2023
"Got Liquid Rhinoplasty and upper lip filler! Came back in for a check up and I'm absolutely in love! Dr. Salcedo did exactly what I wanted! Thank you so much! Highly recommended recommend!"
- C.V. /
Google /
Feb 09, 2023
Previous
Next
Should I Get Breast Revision Surgery?
In the event you have any dissatisfaction or issues with your breast implants — medical or cosmetic — please make an appointment for a consultation with plastic surgeon Dr. Salcedo. After discussing your concerns and desired outcomes, he can create a personalized surgical plan to help you reach your cosmetic goals. Whether you have scarring issues, breast sag, rippling, or size variations between the breasts, revision surgery can help give you a more normal and healthy outcome. If you would like to alter the style or size of your implant or address any other aspect of your breasts, call our Corona or Beverly Hills, CA office today.
What are the Benefits of Breast Revision?
The benefits of breast revision depend on each individual case. Some women simply want to change the size of their implants, while others need to have their implants removed or improved upon due to a previous complication. In any case, the goal of breast revision surgery is always to achieve a more pleasing result for the patient — one that she is happier with. Our patients trust Dr. Salcedo because he always strives to provide the best possible results.
What Are Some Common Reasons for Revision?
Breast revision surgery is most often performed to take out an implant that is either not functioning properly or is no longer wanted. Breast revision surgery is also often performed to change implant size or go from silicone to saline (or vice versa). There are other common situations in which a revision procedure is wanted.
Asymmetry occurs when your implants look disproportionate either because a wrong size implant was used, lack of tissue on one side, or a condition that could possibly cause asymmetry. Dr. Salcedo will perform an assessment to determine the cause of your asymmetry and create a surgical plan to correct the issue.
Bottoming out is a problem that happens if one or both breasts drop too low, known as "bottoming out." In many cases, this is often a placement issue from the original operation. To modify this, Dr. Salcedo will review your implants, discuss your desired results, and create a new treatment plan.
Sometimes, breast revision surgery is as simple as getting a larger or smaller sized implant. During the first surgery, you may have gone too big or too small; in this case, a new implant size can be used for a more desirable look.
Capsular contracture occurs when the smooth tissue that surrounds the implant becomes hard and thickens. While breast implants do create some internal scar tissue, most patients will never even notice this; however, in some situations, the scarring could alter the implant placement, which may change the implant function and deliver an undesirable outcome.
This is when you see noticeable lines and ripples beneath the skin. This irregularity typically forms just along the edging of the implant. Rippling is generally found in females who are relatively thin. Many times, this condition can be corrected by simply switching to a silicone breast implant.
While not common, breast implants can rupture. If a saline breast implant ruptures, the implant will noticeably deflate quickly. Silicone implant rupture, however, can only be seen through an MRI. In either case, if a rupture happens, Dr. Salcedo can help you achieve your desired results.
Symmastia occurs when implants are positioned too closely together, causing the breasts to touch or appear as one. Most often, this happens because the implant chosen was the wrong shape, size, or width. Breast revision corrects this visible deformity by utilizing an implant that fits your frame and looks balanced.
What Should I Expect After My Breast Revision?
After your breast revision, you will have a brief observation period before you are sent home to start your recovery. Your recovery period will vary, depending on what your surgery entailed. If your revision included any type of reconstruction or grafting, you can expect a longer recovery, which could last a few months. Dr. Salcedo or a member of the team will discuss what is normal during your recovery and give you some tips to help speed your healing. You will likely begin to see your results once your bruising and swelling dissipates. You should also schedule your follow-up appointments as often as directed so Dr. Salcedo can monitor your recovery and results.
Is breast revision safe?
There are always risks associated with any surgery, but breast revision is generally considered to be a safe procedure. The most common complications after surgery are infection, bleeding, and poor wound healing. However, these complications are easily treatable and rarely cause long-term problems. Dr. Salcedo can provide more information about risks during a consultation.
Will my revision results look natural?
Our professionals at The Plastics Doc have extensive experience performing breast revision surgery and strive to provide natural-looking results whenever possible. We are also trained on the latest techniques and technology to ensure the best possible outcomes. Rest assured that you will be in good hands when working with us.
How long will my revision results last?
The results of breast revision surgery in Corona, CA, are long-lasting but may not be permanent. Pregnancy, weight fluctuations, and aging can cause changes in the breasts over time. Your results should last for many years with proper care and maintenance. Our team will provide all the information needed to help prolong your results.
How do I prepare for breast revision?
Preparation for breast revision surgery is similar to that of any other cosmetic procedure. Dr. Salcedo will provide specific instructions based on your individual case, but in general, you should:
Get plenty of rest and eat a healthy diet
Arrange for someone to drive you home after surgery
Fill any prescriptions for pain medication beforehand
What about scarring after breast revision?
There will be some scarring after breast revision surgery. However, Dr. Salcedo takes great care to place incisions in discreet locations to minimize the appearance of scars and create natural results. In most cases, scars fade over time and become nearly invisible. We take great pride in our work and strive to provide the best possible outcomes.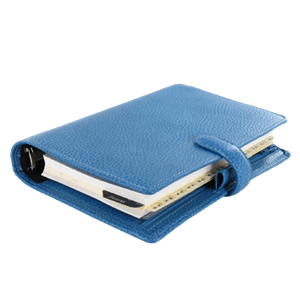 Plan Your Procedure
Procedure Recovery Location

Outpatient
Contact Us
Breast implant revision is a specialized procedure that allows women to change the shape, size, or placement of their breast implants. If you're displeased with your breast implants or wish for a different result, contact plastic surgeon Dr. Salcedo at The Plastics Doc to create a look you're proud of. Our team, in Corona and Beverly Hills, CA, can answer any questions about the cost and process of breast revision surgery.
Related Procedure