What Are Esthetician Services?
At The Plastics Doc, renowned plastic and reconstructive surgeon Dr. Samuel E. Salcedo and his team of experienced esthetic providers offer a full range of esthetician services that can be fully customized to help you achieve clearer, healthier, and younger-looking skin with a brighter complexion. From dermaplaning and facials to extractions, chemical peels, and more, we can personalize your esthetic treatment regimen to meet your unique skin needs. For unrivaled esthetician services in Corona, CA, contact our office to learn more and to schedule a consultation. At The Plastics Doc, your overall health, appearance, and well-being are always our primary concerns.
Reviews
"I always felt insecure about my lips but never trusted any med spas enough to pursue getting fillers. I got referred here by a friend and it was the best experience I could have asked for. All of the staff was so kind and welcoming!! They went above and beyond to make sure I was comfortable and taken care of. Doctor Salcedo is truly an artist and took his time making sure I got exactly what I wanted and was educated on all my options. Client for life achieved!!!"
- S.M. /
Google /
May 03, 2023
"Dr Salcedo & staff are all so awesome. Having my 18 year old breast implants removed & not replacing them was a scary decision at the time. I came in not knowing what to expect and not knowing how my body would look after. Having Dr Salcedo explain to me in detail of having the surgery & what to expect afterwards made me feel 100% confident & comfortable that I was making the right decision not only for myself but also choosing Dr Salcedo as my doctor. I'm at 3 weeks post-op and already loving the results. I'm looking forward to seeing my natural breast as the healing process continues. Thank You Dr Salcedo & Staff ❤️"
- M.R. /
Google /
Apr 28, 2023
"I've had the best experience with The Plastics Doc and Dr Salcedo. I had a breast augmentation with breast lift a little over a month and a half ago and I am just in LOVE with the results so far! When I was looking into plastics surgeons, I was looking for professionalism and someone that was confident in their work. Dr Salcedo and all the staff have by far exceeded my expectations!! Will definitely return for all things cosmetics!"
- K.B. /
Google /
Apr 28, 2023
"(Translated by Google) Very good place, excellent service, very friendly, the employees are very attentive, the employee Valeria is very kind, friendly, helpful, very good treatment, the doctor is very friendly, good work, satisfied with my surgeon, a good place, an excellent surgeon. (Original) Muy buen lugar exelente servicio muy amables las empleadas muy atentas,la empleada valeria muy amable amigable servicial muy buen trato el doctor muy amable buen trabajo satisfecho con mi siruguia buen lugar exelente sirujista"
- A.G. /
Google /
Mar 29, 2023
"Got Liquid Rhinoplasty and upper lip filler! Came back in for a check up and I'm absolutely in love! Dr. Salcedo did exactly what I wanted! Thank you so much! Highly recommended recommend!"
- C.V. /
Google /
Feb 09, 2023
Previous
Next
What Are the Benefits of Esthetician Services?
At The Plastics Doc in Corona, CA, we are confident that we have at least one esthetician service that can significantly benefit your skin and give you a new, refreshed glow. Some of the many benefits of our various esthetician services include the following:
Customized treatment plans for each individual
Removing dead and damaged skin cells
Uncovering healthy, new skin
Stimulating collagen production
Lessening the appearance of fine lines and wrinkles
Brightening the complexion
Eliminating unwanted "peach fuzz" facial hair
Diminishing the appearance of larger pores and scars
Smoothing and amplifying skin tone and texture
Curtailing discoloration and sun/age spots
Minimal discomfort, fast treatments, and no downtime
Am I A Candidate For Esthetician Services?
The Plastics Doc offers a wide variety of esthetician services, to provide a range of treatments that can serve a wide patient demographic. No matter your age, gender, or skin concern, we have a service that can help cleanse, extract, even, or soothe your skin type. In addition, our estheticians are trained in customizing service packages, meaning you can combine and add treatments as needed to create your ideal relaxation. Contact our Corona, CA office today to learn more about the services offered for your unique skin type.
How Do Esthetician Services Work?
Your personalized esthetician service begins with a one-on-one consultation where we will examine your skin and listen to your concerns and esthetic goals. Then we will work with you to curate a treatment plan that may consist of one or multiple treatments, depending on your needs. Once we've decided on your plan, you can begin your treatment. A typical treatment session starts with you relaxing in one of our comfortable treatment chairs while your esthetician cleans the skin to be treated of dirt, oil, makeup, and skin care products. Then we will begin the procedure. A typical session lasts about 30 minutes but can be up to 60 minutes, depending on the treatment(s) you are having and the size of the treatment area. Since most esthetic treatments have no downtime, you'll be able to go right back to your normal routine, although some, like a deep chemical peel, may have a short recovery period. Most patients will see the best results with a series of treatments spaced out over several months.
What Should I Expect After Receiving Esthetician Services?
After receiving esthetician services at The Plastic Doc, post-treatment effects will largely depend on which service is performed. For instance, your skin may feel smoother and softer due to the dermaplaning service, which gently exfoliates and removes surface-level skin cells. Post-chemical peel, your skin may temporarily experience redness and peeling; however, these effects subside to reveal brighter, clearer skin underneath. After a facial, you can expect a glowing, refreshed, and rejuvenated complexion. It is important to note that everybody's skin responds differently, and individual results may vary, so discussing any concerns or specific expectations with Dr. Salcedo before your treatment is always beneficial.
What Esthetician Services Do You Offer?
At our Corona, CA office, The Plastics Doc offers a number of esthetician services, including:
Chemical Peels — We offer chemical peel treatments that help to remove skin abnormalities like scars, wrinkles, fine lines, dry patches, hyperpigmentation problems, and more. Chemical peels clear away dead or damaged skin cells by applying a specialized solution on the skin that causes the visible layer to peel off. As your skin recovers and starts to repair and rejuvenate itself, you may notice a smoother, clearer complexion. A chemical peel treatment is a nonsurgical procedure to make your skin brighter and clearer and is used for the face and neck.
Dermaplaning — Dermaplaning is an exciting cosmetic procedure and facial treatment that smoothes your skin by removing dead skin cells and vellus facial hair for a softer, more radiant complexion. Also known as dermablading, this treatment is performed with a careful scraping technique with a facial blade in a quick and comfortable procedure.
Extractions — People living with frequent acne and blackheads are great candidates for an extraction treatment to provide deep skin cleansing by removing excess sebum and skin cells from clogged pores. This simple, easy treatment can help you achieve clearer, healthier skin.
Facials — Following a home skin care routine with good products can help keep your complexion healthy, but sometimes you may need stronger products with a professional facial for more complex skin concerns. Personalized for the needs of your skin, we often suggest regular facials for our patients to keep their complexion healthy and vibrant.
General Esthetician Services — In addition to our most popular procedures listed above, our estheticians provide a wide range of general esthetic services. To learn more about what we offer and what our treatments can do for your skin, schedule a consultation today.
What level should I choose for my chemical peel?
The best chemical peel for you will vary based on your unique skin issues and cosmetic goals. During your consultation, we can help you choose which chemical peel is right for your skin. Some factors you might consider are your overall health, the type of skin you have, how deep you want the peel to work, how long you can spend in recovery, and what you want the peel to accomplish. For first-time patients, it may be better to select a light chemical peel and see how you like the results. After this, you and your provider might alter your plan to decide the best chemical peel level for your needs.
Will my face hurt after a chemical peel?
Based on the peel used, you might have some discomfort throughout the treatment and shortly after. If you get a lighter peel, you will notice a little discomfort, but it goes away quickly with the use of a handheld fan. Medium and deep peels are better for deeper skin issues and offer results that last a long time, but they typically cause greater discomfort. Numbing cream, medications, and soothing ointments may be used to help you feel more comfortable during your chemical peel. Our team will explain skin care after your chemical peel to help your skin heal.
Can I combine other treatments with a facial?
Yes, you can. If you want to further customize your facial, you can add on a complementary procedure, such as dermaplaning or a chemical peel. In your consult, your esthetician can make recommendations on treatments that will enhance your facial and improve the condition of your complexion.
How often should I get a facial?
For optimal results, you should get a facial about once every 1 – 2 months to maintain the health of your skin. Regular professional facials help to remove dead skin cells and nourish your skin, so it feels soft and looks amazing. In your consultation, your esthetician will suggest how often you should get facials to achieve your initial goals and then to keep your skin healthy. Over time, you might want to try different types of facials and get different add-ons to match your changing goals.
Does dermaplaning make your hair grow back thicker?
No, it doesn't. Although it's a common misconception that dermaplaning can make hair grow back thicker and/or darker, it actually does not interfere with the normal hair growth process, affect hair thickness, or darken its color.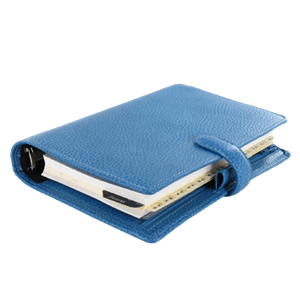 Revitalize And Rejuvenate Your Skin
No matter if you want to address lines and wrinkles, stubborn acne, and skin imperfections, or you simply want a more radiant complexion, you can take advantage of our esthetician services to create the perfect treatment plan. At The Plastics Doc, our experienced team can identify skin concerns and areas needing improvement along with the best treatments to help you obtain healthier, clearer, and brighter skin. If you need esthetician services in Corona, CA, contact our office today to schedule a consultation with Dr. Salcedo's expert team, and let us help you achieve a new level of skin beauty.