Are you ready to enhance your overall energy and well-being? At The Plastics Doc, our team of trained professionals provides IV (intravenous) nutrient treatments to help you feel and look your best. With a number of essential vitamins and nutrients to choose from, our custom-made IV drips consist of ingredients that may improve your skin health, help with weight loss, decrease stress levels, aid with nutrient deficiencies, increase energy levels, and boost immune function. Dr. Samuel Salcedo and his knowledgeable team will help you determine the kind of IV blend that would be good for your needs. If you want to learn more about the benefits of nutrient IV therapy, contact our practice in Corona, CA to arrange a consultation.
Reviews
"I always felt insecure about my lips but never trusted any med spas enough to pursue getting fillers. I got referred here by a friend and it was the best experience I could have asked for. All of the staff was so kind and welcoming!! They went above and beyond to make sure I was comfortable and taken care of. Doctor Salcedo is truly an artist and took his time making sure I got exactly what I wanted and was educated on all my options. Client for life achieved!!!"
- S.M. /
Google /
May 03, 2023
"Dr Salcedo & staff are all so awesome. Having my 18 year old breast implants removed & not replacing them was a scary decision at the time. I came in not knowing what to expect and not knowing how my body would look after. Having Dr Salcedo explain to me in detail of having the surgery & what to expect afterwards made me feel 100% confident & comfortable that I was making the right decision not only for myself but also choosing Dr Salcedo as my doctor. I'm at 3 weeks post-op and already loving the results. I'm looking forward to seeing my natural breast as the healing process continues. Thank You Dr Salcedo & Staff ❤️"
- M.R. /
Google /
Apr 28, 2023
"I've had the best experience with The Plastics Doc and Dr Salcedo. I had a breast augmentation with breast lift a little over a month and a half ago and I am just in LOVE with the results so far! When I was looking into plastics surgeons, I was looking for professionalism and someone that was confident in their work. Dr Salcedo and all the staff have by far exceeded my expectations!! Will definitely return for all things cosmetics!"
- K.B. /
Google /
Apr 28, 2023
"(Translated by Google) Very good place, excellent service, very friendly, the employees are very attentive, the employee Valeria is very kind, friendly, helpful, very good treatment, the doctor is very friendly, good work, satisfied with my surgeon, a good place, an excellent surgeon. (Original) Muy buen lugar exelente servicio muy amables las empleadas muy atentas,la empleada valeria muy amable amigable servicial muy buen trato el doctor muy amable buen trabajo satisfecho con mi siruguia buen lugar exelente sirujista"
- A.G. /
Google /
Mar 29, 2023
"Got Liquid Rhinoplasty and upper lip filler! Came back in for a check up and I'm absolutely in love! Dr. Salcedo did exactly what I wanted! Thank you so much! Highly recommended recommend!"
- C.V. /
Google /
Feb 09, 2023
Previous
Next
What Are the Benefits of IV Therapy?
At The Plastics Doc, we have a number of IV blends that can be customized to your individual wants and needs. During your initial appointment, Dr. Salcedo will discuss if you are a good patient for treatment based on your goals and medical history. There are often numerous health and beauty improvements from vitamin IV therapy, some of which include:
Better sleep cycles
Heightened energy and mood
Reduced inflammation
Elevated metabolism
Better immune health
Clearer, more radiant skin
Improved post-workout recovery
Am I A Good Candidate for IV Therapy?
IV therapy can benefit countless people, and just about anyone who is in good health is a strong candidate for IV therapy at The Plastics Doc. This treatment has a wide range of health benefits, including quickly providing hydration, supplementing essential vitamins, boosting the immune system, and more. You may not be a candidate if you have certain pre-existing health conditions or infections, such as a kidney condition that could lead to fluid retention. However, most people can receive an IV infusion safely without any interacting side effects.
What Can I Expect During an IV Session?
After we determine which vitamins and blend of IV drip therapy best fit your concerns, we'll carefully administer the nutrient mixture in one of our comfortable, private procedure areas. Your skin will be disinfected, and the IV will be attached. Patients will be able to relax or even get some rest over the course of the treatment. The IV supplies the vitamin cocktail through careful application into the bloodstream. Once it's over, we'll place a small seal on the site of insertion. IV therapy usually takes approximately an hour to finish, after which you're able to leave our Corona, CA office and resume your regular activities with no recovery time needed.
When Will I See Results After IV Therapy?
When you could enjoy outcomes following IV nutrient treatments will be different according to the unique vitamins and minerals administered, in addition to the goals for the treatment. In general, vitamin IV therapy is ideal for offering quick results. This is because the vitamins are delivered directly into the bloodstream and effectively transferred throughout your whole body. The majority of patients experience a quick boost in how they feel soon after the therapy. Over the next few days, even more improvements are commonly observed. Our staff will let you know how often you might want to have additional IV therapy sessions according to your unique wellness and health needs.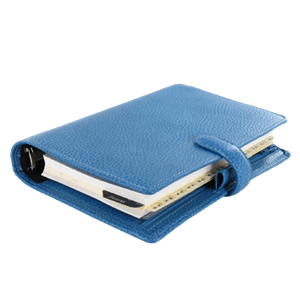 How much will wellness IV therapy cost?
Your IV nutrient treatment pricing will fluctuate based on the cocktail used along with your specific needs and whether you are aiming for overall well-being, after-workout muscle soreness, skin rejuvenation, treatment of inflammation, or a different issue. During your initial appointment, the full cost will be offered as part of your customized treatment outline.
How can IV therapy improve my health and wellness?
Because IV therapy distributes fluids directly into veins, it is able to provide minerals and nutrients while completely foregoing the digestive tract. When the fluids are consumed by the body and used as cellular energy, there are plentiful benefits for an individual's holistic wellness. A few problems that might be diminished with IV therapy include low energy, hangovers, dehydration, nutrient deficiencies, arthritis, recurring pain, headaches, and loss of memory.
Does wellness IV therapy have side effects?
By and large, IV therapy is a low-risk, effective way to obtain nutrients, amino acids, and minerals when given by a licensed medical expert. Our team uses comprehensive safety precautions to protect against any possibility of infection. It is common to feel slight discomfort from the IV, as well as after-treatment bruising or redness, but these effects typically dissipate in a few days.
By having IV infusion therapy, you could achieve improvements from a number of unwanted issues and feel like your best self. At The Plastics Doc, we are happy to administer this customized option for patients with a range of needs and concerns. Contact our office in Corona, CA to learn more info about IV vitamin therapy or to book an appointment with Dr. Salcedo.