What is A Facial Fat Transfer?
Lost volume in the face is a common problem as we age, particularly around the jaw, cheeks, and eyes. This can leave many people feeling self-conscious or looking older than they are. A facial fat transfer is a great way to refresh your look by adding fullness to hollow spots on your face. Using excess fat from your own body, plastic surgeon Dr. Salcedo can smooth facial wrinkles and any folds in your skin, giving you natural and long-lasting results. This is also a great option because not only does it help you create a youthful appearance in your face, but it helps slim and tone chosen sections of your body. For more information, call The Plastics Doc at our Corona or Beverly Hills, CA location.
What Are The Benefits Of A Facial Fat Transfer?
A customized facial fat transfer procedure designed by Dr. Salcedo can rejuvenate and remake your look with a number of great benefits, including:
Creating a younger, healthier look
Restoring mild to significant volume loss
Smoothing lines and wrinkles
Reducing unwanted fat in problem areas
Enhancing skin texture and tone
Providing more safety by using your own fat
Achieving natural-looking, long-lasting results
Reviews
"I always felt insecure about my lips but never trusted any med spas enough to pursue getting fillers. I got referred here by a friend and it was the best experience I could have asked for. All of the staff was so kind and welcoming!! They went above and beyond to make sure I was comfortable and taken care of. Doctor Salcedo is truly an artist and took his time making sure I got exactly what I wanted and was educated on all my options. Client for life achieved!!!"
- S.M. /
Google /
May 03, 2023
"Dr Salcedo & staff are all so awesome. Having my 18 year old breast implants removed & not replacing them was a scary decision at the time. I came in not knowing what to expect and not knowing how my body would look after. Having Dr Salcedo explain to me in detail of having the surgery & what to expect afterwards made me feel 100% confident & comfortable that I was making the right decision not only for myself but also choosing Dr Salcedo as my doctor. I'm at 3 weeks post-op and already loving the results. I'm looking forward to seeing my natural breast as the healing process continues. Thank You Dr Salcedo & Staff ❤️"
- M.R. /
Google /
Apr 28, 2023
"I've had the best experience with The Plastics Doc and Dr Salcedo. I had a breast augmentation with breast lift a little over a month and a half ago and I am just in LOVE with the results so far! When I was looking into plastics surgeons, I was looking for professionalism and someone that was confident in their work. Dr Salcedo and all the staff have by far exceeded my expectations!! Will definitely return for all things cosmetics!"
- K.B. /
Google /
Apr 28, 2023
"(Translated by Google) Very good place, excellent service, very friendly, the employees are very attentive, the employee Valeria is very kind, friendly, helpful, very good treatment, the doctor is very friendly, good work, satisfied with my surgeon, a good place, an excellent surgeon. (Original) Muy buen lugar exelente servicio muy amables las empleadas muy atentas,la empleada valeria muy amable amigable servicial muy buen trato el doctor muy amable buen trabajo satisfecho con mi siruguia buen lugar exelente sirujista"
- A.G. /
Google /
Mar 29, 2023
"Got Liquid Rhinoplasty and upper lip filler! Came back in for a check up and I'm absolutely in love! Dr. Salcedo did exactly what I wanted! Thank you so much! Highly recommended recommend!"
- C.V. /
Google /
Feb 09, 2023
Previous
Next
Can I Have a Fat Transfer?
A facial fat transfer may be a great option for you if you want to add volume to your face for a natural, plumped-up appearance. A facial fat transfer can improve wrinkles, Crow's feet, and hollow areas near your cheeks, eyes, and jawline. If you have acne scars, contours in your face you want to hide, or want to enhance the volume of your lips, this could also be a great option for you. In order to be a candidate, you need to have enough fat to transfer to your face. If you have questions about your candidacy, feel free to call The Plastics Doc at our Corona or Beverly Hills, CA location.
What is the Facial Fat Transfer Process?
Facial fat transfer is a two-part process: first, liposuction to remove the fat that will be transferred; and second, injecting the fat into your face. Local anesthesia will likely be used to ensure your comfort during the procedure. To begin, plastic surgeon Dr. Salcedo will use liposuction to extract fat, most likely from your thighs, abdomen, or hips. That fat will then be harvested, purified, and put into syringes. From there, he will inject the fat into your face using different angles and techniques to reach your desired goals. Fat can be inserted into your lips, cheeks, or below your eyes to create more volume, as well as smooth wrinkles, lines, and even scars.
What Should I Expect After My Facial Fat Transfer?
Once your fat transfer is complete, your incision will be closed and you'll be taken to a private recovery area where our nurses will monitor you and prepare you for release with a family member or friend. Dr. Salcedo or one of his team members will set up follow-up appointments so we can check in on your healing process. The length of recovery largely depends on how much fat you had transferred, but you'll likely need a few weeks of rest. You can expect to have some swelling, bruising, and discomfort both at the liposuction site(s) and on your face. It's often common to see some small results right away, but it will take a few weeks until you see your full results. While there may be a small amount of fat reabsorbed back into your body, your results should be long-lasting. You will even experience a slimmer appearance at your liposuction site(s).
Can facial fat grafting be combined with another procedure?
A fat transfer to the face can be combined with a nonsurgical treatment like a wrinkle relaxer (BOTOX®) or a skin treatment (for example, a facial). A fat transfer has also become a good way to enhance another cosmetic surgery. A fat transfer will increase volume to improve the balance of your face during a facelift, chin implant, or cheek implants. Talk to Dr. Salcedo in your consultation about all your needs and wants — so he can create a plan with surgical and nonsurgical treatments that help to reach all your goals.
How long does facial fat grafting take?
The length of time needed for your fat transfer will depend on the amount of fat being taken, as well as the volume needed to reach your goals. When your plan is created in your consultation, Dr. Salcedo will go over what you should expect, including the time it will take. Dr. Salcedo takes his time to carefully place thin layers of fat with innovative techniques — so your results are natural.
Which areas of the face can be improved with fat grafting?
Facial fat grafting may be used in many areas to add volume or fill in wrinkles. A fat transfer is ideally designed to augment or enhance the mid-face so that this area appears lifted and fuller without having to undergo surgery. Additionally, it may also be used to add volume to your lips. You can also use a fat transfer to improve the hollow areas under your eyes. A fat transfer to your face can also treat acne scars and static wrinkles (marionette lines or brow furrows). Dr. Salcedo will develop your personal treatment plan to address your concerns and goals.
Is facial fat grafting safe?
Facial fat grafting is considered a safe cosmetic procedure when performed by an experienced professional like Dr. Salcedo. Our team takes every step necessary to ensure your safety and comfort throughout the process. We also use the latest techniques and technologies to help minimize any potential risks or complications. However, patients should follow all post-operative instructions to ensure optimal results and a speedy recovery.
How long do results last from facial fat grafting?
The results from a fat transfer are more long-lasting than procedures like cosmetic fillers because the fat cells are your own. However, individual results vary from person to person. Additionally, factors like age and weight fluctuations impact your results over time. That being said, your outcomes could last for years if you maintain a stable weight and take care of your health. We can provide occasional touch-up procedures if needed.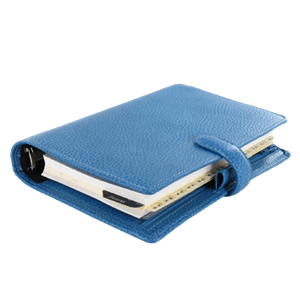 Plan Your Procedure
Procedure Recovery Location

Outpatient
Contact Us
Smooth Skin and Increase Volume
A facial fat transfer is a great way to create a smooth, youthful, voluminous appearance in your face with natural and long-lasting results. Smooth dynamic lines and wrinkles, create plump cheeks and lips, and even correct hollow areas under your eyes with the help of plastic surgeon Dr. Salcedo at The Plastics Doc. Call our Corona or Beverly Hills, CA office today for information on cost and financing or to schedule your consultation.
Related Procedures