What Is Cellulite Reduction?
Cellulite commonly occurs on the legs, belly, or butt, causing a lumpy, "cottage cheese" effect on the body. Because cellulite is the result of the buildup of fat cells beneath the skin, this problem can be hard to treat by yourself. At The Plastics Doc, Dr. Samuel Salcedo provides nonsurgical cellulite reduction procedures with the FDA's newest-approved Avéli® laser technology for a visible improvement in the appearance of cellulite. The procedure is effective in heating and separating bands of fatty tissue on the butt and thighs, working to offer a smoother look for your skin. Get in touch with our Corona, CA facility to set up an appointment and learn more info about the outstanding improvements you could obtain.
What Are the Benefits of Cellulite Reduction with Avéli?
A personalized cellulite reduction procedure with our cutting-edge technology at The Plastics Doc can provide outstanding results with considerable benefits, including:
Smoothing lumpy, uneven skin
Sparking the production of new collagen and elastin
Enhancing skin vitality, look, and feel
Achieving a healthier, more radiant look for your skin
Results last a long time
Minimal downtime required
Reviews
"I always felt insecure about my lips but never trusted any med spas enough to pursue getting fillers. I got referred here by a friend and it was the best experience I could have asked for. All of the staff was so kind and welcoming!! They went above and beyond to make sure I was comfortable and taken care of. Doctor Salcedo is truly an artist and took his time making sure I got exactly what I wanted and was educated on all my options. Client for life achieved!!!"
- S.M. /
Google /
May 03, 2023
"Dr Salcedo & staff are all so awesome. Having my 18 year old breast implants removed & not replacing them was a scary decision at the time. I came in not knowing what to expect and not knowing how my body would look after. Having Dr Salcedo explain to me in detail of having the surgery & what to expect afterwards made me feel 100% confident & comfortable that I was making the right decision not only for myself but also choosing Dr Salcedo as my doctor. I'm at 3 weeks post-op and already loving the results. I'm looking forward to seeing my natural breast as the healing process continues. Thank You Dr Salcedo & Staff ❤️"
- M.R. /
Google /
Apr 28, 2023
"I've had the best experience with The Plastics Doc and Dr Salcedo. I had a breast augmentation with breast lift a little over a month and a half ago and I am just in LOVE with the results so far! When I was looking into plastics surgeons, I was looking for professionalism and someone that was confident in their work. Dr Salcedo and all the staff have by far exceeded my expectations!! Will definitely return for all things cosmetics!"
- K.B. /
Google /
Apr 28, 2023
"(Translated by Google) Very good place, excellent service, very friendly, the employees are very attentive, the employee Valeria is very kind, friendly, helpful, very good treatment, the doctor is very friendly, good work, satisfied with my surgeon, a good place, an excellent surgeon. (Original) Muy buen lugar exelente servicio muy amables las empleadas muy atentas,la empleada valeria muy amable amigable servicial muy buen trato el doctor muy amable buen trabajo satisfecho con mi siruguia buen lugar exelente sirujista"
- A.G. /
Google /
Mar 29, 2023
"Got Liquid Rhinoplasty and upper lip filler! Came back in for a check up and I'm absolutely in love! Dr. Salcedo did exactly what I wanted! Thank you so much! Highly recommended recommend!"
- C.V. /
Google /
Feb 09, 2023
Previous
Next
Am I A Good Candidate for Cellulite Reduction?
Cellulite reduction could be an optimal option for Coronoa, CA individuals who fall within a good weight range and desire to reduce cellulite on their hips, belly, buttocks, or legs. This treatment will help those of practically any age, although some groups of patients can achieve better results than when compared to others. Those with optimal outcomes are usually individuals with:
Noticeable fat, cellulite, and surface smoothness issues
An interest in results that last a long time
Practical ideas for their outcome
Generally healthy and a sturdy immune system
How Does Cellulite Reduction with Avéli Work?
Prior to the procedure, Dr. Salcedo will utilize a felt-tip pen to distinguish the treatment areas. Following this, localized anesthesia will be used to numb the area being improved, and then the very small Avéli laser device will be introduced into the skin. The warmth from the laser melts the fat tissue and relaxes the fibrous tissues that cause cellulite. Avéli allows for a high degree of precision and verification that fibrous bands are completely released, resulting in a noticeable difference.This procedure can typically be completed in under an hour. In most instances, patients should have the ability to return to their normal schedule one day after the procedure.
Avéli Cellulite Reduction FAQ
Where does cellulite come from?
Cellulite involves fat cells and connective tissue beneath your epidermis. It is normally present in obvious areas including the legs, abdomen, and behind. Cellulite may appear on thin as well as overweight bodies. Although the cause is unknown, medical professionals hypothesize cellulite is the outcome of causes like age, genetics, and nutrient intake.
Are cellulite treatments painful?
Treatments are not painful but could be uncomfortable if you can't tolerate a little tightness on the skin. But we typically administer local anesthesia to ensure your comfort throughout your procedure. Most of the patients at The Plastics Doc say there is a warm feeling during the appointment.
How can I recuperate faster from cellulite reduction?
Nonsurgical cellulite reduction means that individuals will likely heal relatively fast following the appointment. In spite of the fact that you will be able to resume day-to-day activities shortly afterward, we advise avoiding vigorous exercises for a small length of time. This will help individuals heal fully.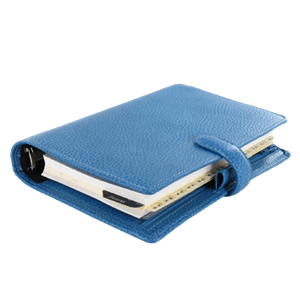 Many individuals are unhappy with the annoying "cottage cheese" look of cellulite on the body. While there are no real cures for reducing cellulite, the revolutionary technology utilized by The Plastics Doc could work to dramatically reduce its look. We welcome you to call our Corona, CA location to schedule a consultation with Dr. Salcedo and learn more our treatment choices for attaining your goals.
Related Procedures