Eliminate the signs of aging with JUVÉDERM. This collection of injectable dermal fillers can help you treat lines and wrinkles, as well as create lips that are plump and full. At The Plastics Doc in Corona and Beverly Hills, CA, plastic surgeon Dr. Samuel Salcedo provides beautiful, natural-looking results. Depending on your unique needs and goals, JUVÉDERM fillers can be used alone, together, or with other noninvasive procedures to help you get the look you desire. JUVÉDERM injectables are made with synthetic HA (hyaluronic acid) that is designed to increase your skin's natural supply of HA and collagen for healthy, supple skin. Talk to Dr. Salcedo about refreshing your complexion without the expense and time of plastic surgery using the JUVÉDERM collection of injectable wrinkle fillers.
JUVÉDERM XC and VOLLURE™ are great for treating medium to severe wrinkles and lines on your face, such as nasolabial folds (smile and laugh lines) and other wrinkles around the mouth and nose. Results typically last up to a year.
JUVÉDERM Ultra XC and VOLBELLA® are typically used if you want to add volume to your upper lip, lower lip, or your entire mouth while also reducing the look of vertical lines on your lips. These results also last about a year.
JUVÉDERM VOLUMA® adds dimension to your cheeks to reverse flatness in your mid-face.
What Are The Benefits Of JUVÉDERM?
JUVÉDERM treatment plans at The Plastics Doc can help turn back the hands of time and enhance your look with benefits that include:
Smoothing wrinkles and creases
Restoring volume loss
Lifting and contouring
Plumping lips and enhancing cheeks
Reducing the signs of aging
Creating natural-looking results that feel natural
Improving skin hydration and health
Combining with other treatments for improved results
Treatments are quick
Little to no recovery time
Results are fast
JUVÉDERM® Reviews
"I rarely give reviews but just got to drop down this review. I have been to various clinics to get Botox and filler, and to be honest Dr. Salcedo is amazing at what he does. Best out there! I got nose filler and I am so happy with the results! I have gotten many compliments about my nose. He is a plastic surgeon which makes it even better. He knows what he is doing. I mean he has the expertise, and dedication to his patients. He listens and gives you honest advice. I recommend Dr. Salcedo!"
- R.R. /
Google /
Mar 19, 2021
"Dr. Salcedo did my surgery a little over a year ago and I had an amazing experience. I knew when his new clinic opened that I had to come in and get some injectables! The office is so gorge and all the staff and welcoming and nice. I highly recommend getting your Botox, filler or any other procedure done with the plastics doc! He's very informative and makes sure to tailor your service to your wants and needs. It was way less painful than I have previously experienced at other places and my lips looks amazing! Just stop reading this review and go make an appointment! ❤️"
- C.D. /
Google /
May 17, 2022
"My experience at the plastics doc was so amazing. I got my lip filler done with nurse Aracely and my lips look super good. His staff are super sweet and wonderful . I definitely would recommend this place."
- V.M. /
Google /
Dec 29, 2022
"Got Liquid Rhinoplasty and upper lip filler! Came back in for a check up and I'm absolutely in love! Dr. Salcedo did exactly what I wanted! Thank you so much! Highly recommended recommend!"
- C.V. /
Google /
Feb 09, 2023
"I had lip filler with Dr. Salcedo. He did such an amazing job with my lip filler I love the natural results. I would recommend him to anyone for lip filler. I asked him about juvederm lip filler, but he prefers restylane filler for lip and I love it!"
- C.R. /
Google /
Dec 29, 2022
Previous
Next
You may be a good candidate for JUVÉDERM injectable wrinkle treatments if you have facial lines and wrinkles you want to fix. It can also be a great solution if you have age-related volume loss or naturally thin lips and/or cheeks. JUVÉDERM wrinkle filler injections at The Plastics Doc are ideal if you want to rejuvenate your facial appearance while avoiding the expense and recovery time of cosmetic surgery (like eyelid lifts, brow lifts, facelifts, or facial implants).
How Do JUVÉDERM Treatments Work?
Your JUVÉDERM treatment should only last around 15 – 30 minutes, depending on what areas you're having addressed. We will clean your skin and injection spots will be marked. JUVÉDERM formulas contain a local anesthetic, which should help provide you comfort during your procedure. After the injections, you are free to go back to your normal routine. Strenuous activity, like exercise, should be skipped for at least 24 hours. It's important that you're careful to not touch your face immediately after your JUVÉDERM injections to prevent pushing the gel into unwanted areas.
What Can I Expect After My JUVÉDERM Treatment?
You will more than likely see noticeable improvements immediately after your JUVÉDERM treatment, but you may also develop light bruising or swelling in the treated areas of the face for around 7 – 10 days. The results of JUVÉDERM injections usually last as long as a year; several patients find that their improvements last longer after 2 – 3 years of treatments. Talk to Dr. Salcedo about how soon to schedule your next treatment at The Plastics Doc to keep your results fresh.
How painful is JUVÉDERM?
JUVÉDERM formulas contain a local anesthetic, so the procedure is nearly pain-free. You may feel a pinch when the product is administered into the treatment areas, but this is a temporary and tolerable sensation. Our team at The Plastics Doc can also provide ways to make side effects like light bruising and swelling more comfortable.
Will I look 20 years old again after treatment?
It's important to have realistic expectations when it comes to any cosmetic procedure, including JUVÉDERM. While treatment can take a few years from your face, it's not necessarily designed for loose or hanging skin. However, your skin will appear softer and smoother after just one session in Corona and Beverly Hills.
Are there other anti-aging alternatives?
Derma fillers like JUVÉDERM have a great track record for reducing unwanted signs of aging with almost no risk. Other nonsurgical options at our facility include wrinkle relaxers like BOTOX®. The approach we recommend is based on your cosmetic needs and desired results.
Is JUVÉDERM safe?
JUVÉDERM is backed by years of research and has one of the best safety profiles of any dermal filler on the market. Allergic reactions are rare, and the chances of developing an infection are slim. That said, any cosmetic procedure comes with potential risks that will be fully discussed during your consultation.
What's the difference between JUVÉDERM and BOTOX?
JUVÉDERM is a dermal filler used to add volume to the skin, while BOTOX is a muscle relaxer that smooths out lines and wrinkles. Both are excellent nonsurgical options for reducing unwanted signs of aging. Our staff can choose the right anti-aging treatment or combination of treatments based on your goals.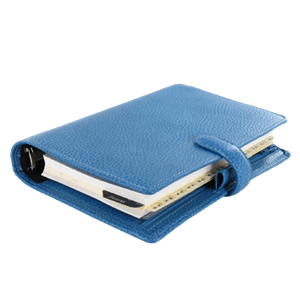 To smooth out lines and wrinkles and plump up your cheeks and lips, schedule a consultation for JUVÉDERM dermal fillers at The Plastics Doc in Corona or Beverly Hills, CA. There are a variety of JUVÉDERM formulas, each made to address the most common signs of aging. Using just one, multiple, or all, plastic surgeon Dr. Salcedo can develop a unique treatment plan to fit your cosmetic needs and goals.
Related Treatments