Restylane is one of the most popular brands of injectable dermal fillers to treat lines, wrinkles, and lost volume because it treats several issues with specialized formulas for results that are long-lasting and unique to each patient. Using a synthetic version of the body's natural hyaluronic acid (HA), Restylane provides the skin a natural, softer look that is fuller and more supple. A custom treatment plan can correct mild to severe facial lines and wrinkles, and also add volume to the cheeks and lips. The Plastics Doc carries many Restylane products, like:
Restylane: Used to fill in facial folds and wrinkles
Restylane Defyne: Treats moderate to deep laugh and smile lines
Restylane Lyft: Adds volume and lift to the cheeks
Restylane Refyne: Corrects light to moderate lines from laughing and smiling
Restylane Silk: Adds volume in the lips while smoothing vertical lines on the lips
Restylane Kysse: Improves the size and shape of the lips
What Are The Benefits Of Restylane?
A customizable Restylane treatment plan at The Plastics Doc can rejuvenate and revitalize your look with great benefits like:
Addressing a variety of aesthetic concerns
Reducing lines and wrinkles
Plumping the lips
Lifting and adding volume to the cheeks
Creating a refreshed, more youthful look
Achieving soft, natural-looking results
Promoting skin health
Results are quick and long-lasting
No downtime
Restylane® Reviews
"Came in for the first time to get nose correction with Restylane L filler I received Great results!!!!! :). Highly recommend Dr. Salcedo."
- M.B. /
Google /
Dec 06, 2019
"Dr. Salcedo is so amazing and caring! He has made me feel very comfortable and confident! I feel so much better in my own skin, I'm in love with my breast Augmentation and lip fillers.. The staff is always very friendly and kind.. I definitely recommend Dr. Salcedo for any procedure you need!!"
- K.U. /
Google /
Jul 30, 2020
"After much research I found dr Salcedo at riverside Precision plastic surgery had a very informational discussion decided too go threw with procedure I chose too do lip fillers as I suffered from many anxiety attacks after dr Salcedo worked his magic on me I'm loving myself again he most definitely brought my lips back what I thought I had ños forever I'm living for again thank you so much precision plastic surgery center !!!! I love dr Salcedo"
- L.I. /
Google /
Mar 19, 2019
"I had lip filler with Dr. Salcedo. He did such an amazing job with my lip filler I love the natural results. I would recommend him to anyone for lip filler. I asked him about juvederm lip filler, but he prefers restylane filler for lip and I love it!"
- C.R. /
Google /
Dec 29, 2022
"My experience at the plastics doc was so amazing. I got my lip filler done with nurse Aracely and my lips look super good. His staff are super sweet and wonderful . I definitely would recommend this place."
- V.M. /
Google /
Dec 29, 2022
Previous
Next
You may be a good candidate for Restylane dermal fillers if you are at least 21 years old and want to rejuvenate your overall appearance. Since it has so many formulas, your treatment plan will be completely customized to suit your unique needs and goals. With Restylane, you may be able to treat visible signs of aging or boost the fullness in your cheeks and lips. To provide you with an even more rejuvenated and youthful look, Restylane can also improve moderate to severe wrinkles, like laugh lines, frown lines, Crow's feet, marionette lines, nasolabial folds, and more. Certain treatments have the anesthetic lidocaine so you should share any known allergies during your pre-treatment consultation with plastic surgeon Dr. Salcedo to avoid a negative reaction.
How Do Restylane Fillers Work?
Restylane injections can be performed in either our Corona or Beverly Hills, CA locations. While some of the fillers include anesthetic lidocaine, a numbing cream may be applied for increased patient comfort if requested. The treatment is injected in your skin with a very fine needle and is then gently massaged so it reaches all the desired areas. Several injections may be performed based on your goals, followed by a cold compress to reduce inflammation. Each Restylane filler is administered with the same technique but on different areas of your face in order to meet your unique needs and goals.
What Can I Expect After My Restylane Injections?
Once your Restylane treatment is complete, you can return to normal activities. Your recovery timeframe will vary based on what is being treated so ask your injector about what you should expect. Your injection spots may appear slightly swollen and red, but this is normal and typically goes away in a few hours. Bruising can be a factor, but this can usually be covered up with makeup if you so wish. We suggest that you avoid strenuous activities, like exercise, for a day and sleep upright for at least the first night. You might notice some visible changes immediately after your treatment, but it usually takes 1 – 2 weeks until your final results develop. Restylane injection treatments generally last around a year based on the formula selected. Dr. Salcedo or a member of his team can help you schedule return visits to keep your rejuvenated appearance last even longer.
Do Restylane injections hurt?
Some patients feel a bit of discomfort when a fine needle is administered beneath the skin. However, our team at The Plastics Doc does everything we can to make your Restylane treatment tolerable. After your injections, we suggest using a cool compress and sleeping upright to reduce common side effects like bruising and swelling.
Will I look fake after Restylane?
The unique Restylane formula is designed to produce a plump appearance without going overboard. Treatment should produce natural-looking results, especially performed by a skilled injector. Dr. Salcedo works to understand your facial anatomy and cosmetic goals — so you look like yourself, only more refreshed.
How much does Restylane cost?
The cost of Restylane injections in Corona, CA, varies based on how much formula is used and the areas being addressed. Our administrative staff can review total costs while developing your personalized treatment plan. We can also discuss easy payment options for Restylane injections.
How long does Restylane last?
The results of Restylane injections can last 6 to 12 months, depending on the formula and areas involved in treatment. The longevity of your results are also affected by factors such as your skin type and whether you receive a series of treatments to maintain volume. We can provide more information about your unique Restylane results during an initial consultation.
Does Restylane have any side effects?
Restylane injections typically cause mild reactions, such as tenderness, swelling, and redness around the injection site. However, these symptoms often disappear soon after your appointment. Our team can review potential side effects and make sure you understand what to expect during and after treatment.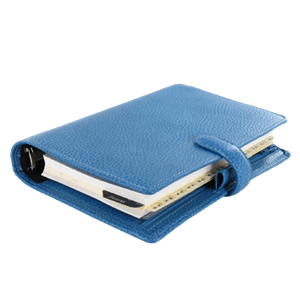 Rejuvenate for A Radiant Look
Rejuvenate your look with a fast and effective cosmetic procedure at The Plastics Doc. Restylane is a popular injectable treatment used by plastic surgeon Dr. Samuel Salcedo to fill in wrinkles and lines, as well as boost fullness to create a smoother, radiant appearance. Call our Corona or Beverly Hills, CA office to schedule a consultation or to have any of your questions about Restylane answered.
Related Treatments