Mastopexy (known as a breast lift) is a body contouring treatment that lifts and tightens the breasts by trimming away loose skin and pulling tight the leftover tissue to create a firmer, younger appearance. This life-changing surgery is performed for women who have lost breast shape and volume and who have breast drooping due to breastfeeding, weight loss, aging, or gravity. Huge advancements in mastopexy techniques have made this procedure so effective and successful that new stats by the ASPS (American Society of Plastic Surgeons) reveal an approximate 70% increase in demand since 2000. Dr. Samuel Salcedo, a Plastic Surgeon in Corona, CA, performs this surgery at The Plastics Doc. By integrating the latest methods, Dr. Salcedo can choose the correct technique according to the level of sag present in addition to the desired outcome.
What are the Benefits of a Breast Lift?
A personally-tailored High-Def breast lift procedure performed by Dr. Salcedo offers you the benefits of a breast lift plus the added High-Def feature, including:
Lifts the breasts for a perkier, more youthful look
Addresses sagging and drooping
Enhances breast firmness
Reduces the size of the areolas
Corrects breast asymmetry
The High-Def procedure uses fat grafting to enhance the cleavage and upper breast area also:
Offers a natural enhancement option
Complements the results of a breast lift
Reduces unwanted fat in problem areas
Reviews
"Let me start off by saying that Dr. Salcedo is a miracle worker and beyond amazing!!!I had been diagnosed with breast cancer back in 2018. After chemotherapy, removal of the tumor, and extensive rounds of radiation my breasts were very different in size and deflated. I knew I needed breast reduction surgery. I came to Dr. Salcedo for a consultation and he immeadiatley made me feel at ease and comfortable. He explained the whole process to me and also informed me of complications that may arise due to my history. I decided to go ahead with the surgery and knew I had found the right surgeon for me. I had my surgery almost 3 weeks ago and could not be happier. Everyone close to me is amazed at how fantastic everything looks and can not believe that it turned out so well.Dr. Salcedo takes his time whenever I meet with him. I never feel rushed or that I can not get all my questions answered. His staff is very caring as well.I wish I could give more than 5*!!"
- P. /
Healthgrades /
Dec 06, 2019
"I got my lips filled and wow what a amazing difference! Dr. Salcedo did such a great job and I could not be happier! Thank you so much!"
- M.R. /
Google /
Oct 06, 2020
"I had an amazing experience with Dr. Salcedo today. He really took the time to listen and recommended just the right amount of Botox units. Dr. Salcedo was very gentle and I barely felt the injections. I will definitely be coming back soon for more treatments, and would recommend Dr. Salcedo and his team to anyone!"
- A.G. /
Google /
Oct 06, 2020
"I want to let everyone know hands down this is an amazing doctor with a friendly bedside manner from the beginning of before and after care. I could not be happier with my breast implants and the end results . The staff is very friendly and professional. Thank you for giving me my inner confidence back ."
- C.T. /
Google /
Sep 06, 2020
"From the first visit to many since then, I have had confirmation from the excellent reviews given of. Dr.S. Salcedo and his staff. I met Dr. Salcedo in the middle of my breast reconstruction journey. Surgery delayed due to my prior Plastic surgeon leaving her practice and Covid. I felt discouraged and anxious. His pleasant and positive approach to my needs along with his excellent surgical skills and the final reconstructions processes yet to be, I know that he will fulfill and maximize my out come. This review is not only from a nurse's point of view but from a women that lost her breasts to cancer and now well on her way to normality."
- I.V. /
Google /
Aug 06, 2020
Previous
Next
Who is a Candidate for a Breast Lift?
You may come to The Plastics Doc believing you are a candidate for implants only; however, after a physical exam, you may realize that a breast lift is a better choice. This is because of the severity of sagging that is shown. Breasts and nipples point down usually need a breast lift to reduce skin irregularities and bring the breasts to a perkier position. If your nipples point downward and your breasts look elongated, a breast lift can improve their appearance. If you are contemplating a breast lift, you should be in good health and at a stable weight.
How is a Breast Lift Performed?
A breast lift takes about 2 – 4 hours and is performed with the patient under general anesthesia. The duration of this procedure depends on the nature of breast size and sagging. The method used for a breast lift typically falls into two categories — the technique is defined by the location and type of the incision. The anchor technique (inverted-T) and the vertical incisions are the most used types. The incision is first completed, and any excess skin is removed along with fat and tissue that is not wanted. The remaining skin is then pulled tight and the breasts are brought up and lifted so they appear healthy and younger. In most situations, the size and shape of the areola is reconstructed and reduced to match the new shape of the breast. At this point, an implant can be inserted within the breast if this was discussed with Dr. Salcedo prior to surgery. If a breast lift is the only technique being performed and if breast size is a concern, breast implants can be implemented at a different date.
What to Expect During Breast Lift Recovery
The recovery for a mastopexy is more extensive than breast augmentation surgery. After surgery, you will be fitted with a medical compression bra to assist with swelling. A tiny tube is also inserted near the surgical area to assist with excess fluid leakage that can often occur after a surgery of this nature. The post-surgical swelling will decrease within the first week. Dr. Salcedo or a member of His team will provide specific, at-home incision care instructions to help your healing process. Aesthetic results following a breast lift surgery appear after a few weeks as the breasts take their new placement on your chest wall. Your breasts will feel and appear natural, and you will feel younger, prettier, and in sync with your frame.
How much does a breast lift cost?
In your initial appointment, Dr. Salcedo will listen to your wants and goals before creating your personal treatment plan. After that, He can estimate your costs. When done well, a breast lift can significantly improve your body, so it is important to concentrate on having a skilled surgeon with extensive training, like Dr. Salcedo, rather than prices. To help make surgery affordable, The Plastics Doc can help you find low-interest financing.
Do I need a breast lift or breast implants?
Whether you should have a breast lift, an augmentation with implants, or both will depend on your unique goals. Oftentimes, a breast lift will enhance the shape and fullness of your breasts without implants. Dr. Salcedo will evaluate your physical condition and listen to your goals at your consultation, then make a decision whether you should get a lift, implants, or an augmentation with a lift.
Will my nipples be moved?
Generally, the nipple-areola complex will be shifted up in the breast lift. If your areolas are excessively large or stretched, Dr. Salcedo can incorporate an areola reduction during your surgery. This can be discussed during your consultation so He can choose the ideal incision pattern and technique to use during your breast lift.
How long will my results last?
With proper care after surgery, your results can last for several years. Your breasts will still age normally, so you may begin to see loose and sagging skin in time. Factors like significant weight loss or gain can change your results, so it's best to maintain a stable weight following your breast lift. Pregnancy or breastfeeding following a breast lift may also affect your results, which is why Dr. Salcedo suggests patients wait until they are done having kids to get a breast lift.
Can a breast lift fix asymmetry?
A lift may improve asymmetry in your breasts if they're different in size, firmness, or level of sagging. Dr. Salcedo will assess the physical condition and appearance of your breasts in your consultation and talk about how a breast lift will be able to help. During your lift surgery, He will shape the tissue so your breasts are equal in position and size for symmetry.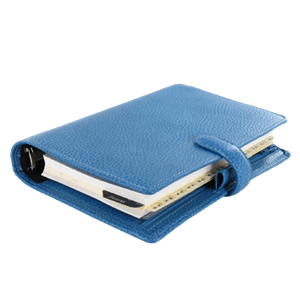 Plan Your Procedure
Average Cost

$9,500

-

$12,500

Recovery Time

1-2 weeks

Average Procedure Time

3-4 hours

Post-op Follow-up

1 day, 3 weeks, 3 months

Procedure Recovery Location

Outpatient
Contact Us
Related Procedures
Lifted, Healthier-Looking Breasts
Breast lift surgery has changed the lives of numerous Corona, CA women. If you suffer from hanging, sagging breasts that interfere with everyday activities or prevent you from sporting certain clothing, a breast lift at The Plastics Doc may be the right surgery for you. During your first visit, a thorough examination will be given by Dr. Salcedo and your goals for surgery will be discussed. We will create a tailored surgical plan to help transform your breasts. We encourage you to contact The Plastics Doc and learn more about how to schedule your first visit.
Related Posts