Sometimes, watching what you eat and maintaining the strictest exercise routine can't even get rid of those stubborn pockets of fat. The Plastics Doc offers the latest techniques to effectively rid fat from the body. Wide awake liposuction is a less invasive surgical body contouring treatment that reduces fat from the flanks, tummy, buttocks, and thighs to give you a more contoured appearance. This cosmetic procedure at either of our Corona or Beverly Hills, CA locations can be blended to treat several body parts. With the help of plastic surgeon Dr. Samuel Salcedo, you can address your problem areas so you can reach your cosmetic goals. We want to help you look and feel amazing.
What Is VASER Liposuction?
VASER liposuction is a cutting-edge cosmetic liposuction procedure to break up and remove fat cells with ultrasound technology. Using focused sound waves, the fat is heated and loosened, allowing it to be removed more effectively and gently than traditional liposuction techniques. At The Plastics Doc, Dr. Salcedo uses VASER liposuction to remove unwanted fat from just about any area of the body, including the:
Stomach
Flanks
Thighs
Buttocks
During a VASER liposuction procedure, we use mild conscious sedation to keep you comfortable while Dr. Salcedo works. In the target area, a mix of anesthetic and saline or tumescent fluid will be injected, and then the ultrasound probe is inserted. The ultrasound waves work to gently break up the fat tissue allowing it to be removed more easily. The results can be dramatic, giving many of our patients a leaner, slimmer profile.
What Are The Benefits Of VASER Liposuction?
VASER Liposuction has a number of benefits in addition to getting rid of stubborn fat in problem areas, including:
More gentle than traditional liposuction, with less blood loss and bruising
Targets fat cells without damaging surrounding nearby healthy tissue, reducing chances of contour deformities
Makes it easier to transfer fat cells to other body areas for aesthetic improvements
Virtually pain-free with the ability to be performed under local anesthesia and mild IV sedation instead of general anesthesia
Faster recovery time, in as little as 12 hours with full recovery in 2 - 3 weeks
Ultrasound heating helps to tighten skin
Reviews
"The lymphatic drainage message is a must have after getting a breast augmentation and lift. I highly recommend it for faster healing and recovery. There's already a huge difference after having my first massage and I am looking forward to more."
- G.P. /
Google /
Feb 01, 2023
"This has been an amazing process. I'm writing this 6 months after I had lipo on my chest and abdomen, and the entire team has been incredible. They answered every question I had pre and post op, and worked hard to make sure I was comfortable and healing well. The surgery itself was well coordinated, and easy for me. The healing process involved several check-ins and adjustments to ensure I had the best results. Everyone in the office is incredibly kind and knowledgeable, I recommend Dr. Salcedo and the plastics docs, as working with them has been one of the best decisions of my life!"
- J.W. /
Google /
Jan 21, 2023
"I highly recommend Dr.Salcedo! He is truly talented in what he does. I had 2 other doctors I had consultations with before I accidentally (my daughter had a emergency) found Dr Saucedo. Once I met the doctor and his wonderful staff I knew he was the right choice. It's been 4months since my breast explant and lift. I am more then happy with my results! I love my new ittie bitties ❤️ Thank you Theplasticdoc"
- S.G. /
Google /
Jan 21, 2023
"Excellent results with Dysport . Awesome Doctor and staff !!!"
- M.R. /
Google /
Jan 14, 2023
"I just love The Plastic Doc! I have been to multiple locations for my Botox and The Plastic Doc is by far the best! Not to mention, the staff is friendly and very welcoming."
- E.V. /
Google /
Jan 14, 2023
Previous
Next
Liposuction is a great procedure for men and women who are at a healthy weight but still have pesky areas of fat that they are struggling to get rid of. If you are considering liposuction, you should have skin that is taut because liposuction is not a treatment for stretched-out skin. Liposuction is also not a solution for weight loss so you should be at your goal weight or very close to it. Women undergoing liposuction should have no plans to become pregnant again as this could compromise future results. At the time of your consult for surgery, Dr. Salcedo will help you set realistic expectations.
What is the Wide Awake Lipo Procedure?
At The Plastics Doc, we use the wide awake liposuction method. This is a less invasive form of liposuction that uses a mild intravenous sedation so you will be awake during the procedure but will not feel any pain. A tiny incision is placed through the skin so a cannula will be inserted to work loose the fatty tissue as it is being vacuumed out. After the desired amount of fatty tissue has been suctioned out, Dr. Samuel Salcedo will close the incision. Based on the number of areas being treated, your surgery may take 1 – 3 hours. In the dedicated recovery area, your post-op nurse will assist you in managing your pain and care for your incisions until you are discharged. Generally, wide awake liposuction allows patients to go home sooner and feel better in a quicker amount of time than with general anesthesia. However, we realize not everyone will want wide awake liposuction. In the case general anesthesia is needed, we can accommodate that.
What Happens After Liposuction?
Depending on what areas you had treated, you should expect to spend some downtime at home. Since wide awake liposuction is a less invasive technique, your downtime will be much less than general liposuction. You should expect about 1 – 2 weeks of recovery as opposed to 3 – 4 weeks. It's normal to see swelling and bruising after your surgery while you recover. What is most important after having lipo is to give your body time to rest and recover. Once you go back to your job after your surgery, you should remember to minimize stress and strenuous activity. To build up your strength, try walking and light workouts as advised by Dr. Salcedo. Keep in mind, you may notice some improvements soon after your surgery, but it can take between 6 – 10 months until your new body shape and contour is complete.
How much does liposuction cost?
The overall price of liposuction will vary based on the technique being used and the number of areas being addressed. In your consultation, Dr. Salcedo will develop your unique liposuction surgical plan to meet your needs and goals. He will also take into consideration your budget. When your plan is ready, estimated costs can be discussed. To make your surgery as affordable as possible, The Plastics Doc takes several payment methods and we can help you find low-interest medical financing.
Are there nonsurgical alternatives to liposuction?
There are many nonsurgical procedures to reduce body fat. Although these nonsurgical treatments may help some patients reduce small amounts of fat, surgical liposuction is best for most patients. Liposuction surgery delivers more consistent and dramatic results. Ask Dr. Salcedo about nonsurgical liposuction during your consultation. He will go over the benefits of both methods and help you decide which is best for your needs and goals.
Can liposuction treat cellulite and loose skin?
Liposuction surgery only corrects excess fat in the body. If you have loose skin, Dr. Salcedo may suggest combining liposuction with a surgical body lift. Liposuction is often performed along with skin tightening surgery, like a tummy tuck, arm lift, or thighplasty, to produce the best results. To correct cellulite, there are many minimally invasive and nonsurgical treatments that can be scheduled at any time. In your consultation, talk to Dr. Salcedo about all your concerns, like loose skin and cellulite, so your best treatment plan can be created.
Will I have scars?
Since liposuction is a surgical procedure, incisions will be made and stitched. This will cause scars, but Dr. Salcedo does his best to minimize their appearance. This starts with making small, thin incisions in the natural folds of your body or in less visible areas. After your surgery, a member of our team will explain how to care for your stitches so they heal properly and eventually fade.
Will my results last?
Before you have liposuction surgery, it is important to be committed to maintaining your results. Although liposuction reduces the number of fat cells in your body, you can still lose and gain weight. Dr. Salcedo recommends that you be at or near a healthy weight prior to liposuction surgery. Afterward, it's best to stay within 5 – 10 pounds of your post-surgical weight. Pregnancy after liposuction will also impact your results; however, a second surgery or mommy makeover can be performed to refresh your appearance.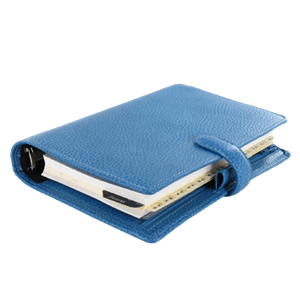 Plan Your Procedure
Procedure Recovery Location

Outpatient
Contact Us
Look Fit and Toned with Less Down Time
Wide awake liposuction at The Plastics Doc offers both women and men the chance to have unwanted fat diminished almost immediately using a less invasive technique than normal liposuction. Sometimes, it can seem impossible to drop those stubborn pockets of fat and create the slimming outcomes you want. However, we can recommend various choices for liposuction treatment to give you the look you've been dreaming about. Contact our practice in Corona, CA or Beverly Hills, CA, and schedule your private consultation with Dr. Samuel Salcedo or have any of your questions regarding cost, financing, and insurance answered.
Related Procedures
Related Posts