What is Breast Implant Removal?
Breast augmentation is one of the most popular surgical procedures in the United States. While many women have wonderful results and love the outcome, some wish to have their breast implants removed for one reason or another. Whatever the reason a woman chooses to have her breast implants removed, it's important to have a skilled and educated plastic surgeon when considering breast implant removal. Plastic surgeon Dr. Samuel Salcedo is a highly skilled plastic surgeon who uses state-of-the-art technologies and techniques to give his patients reliable and beautiful results. Call The Plastics Doc in Corona or Beverly Hills, CA for more information on breast implant removal.
What Are The Benefits Of Breast Implant Removal?
Breast implant removal surgery performed by Dr. Salcedo can help you achieve a new look and level of comfort with a number of great benefits, including:
Achieving the look you want
Reducing pain caused by capsular contracture
Relieving neck and back pain
Removing scar tissue
Addressing implant rupture
Enhancing movement and physical activity
Easing fears of implant rupture and associated health risks
Making mammograms clearer and more accurate
No more replacing implants every 10 – 15 years
Recovery time is relatively short
Reviews
"I always felt insecure about my lips but never trusted any med spas enough to pursue getting fillers. I got referred here by a friend and it was the best experience I could have asked for. All of the staff was so kind and welcoming!! They went above and beyond to make sure I was comfortable and taken care of. Doctor Salcedo is truly an artist and took his time making sure I got exactly what I wanted and was educated on all my options. Client for life achieved!!!"
- S.M. /
Google /
May 03, 2023
"Dr Salcedo & staff are all so awesome. Having my 18 year old breast implants removed & not replacing them was a scary decision at the time. I came in not knowing what to expect and not knowing how my body would look after. Having Dr Salcedo explain to me in detail of having the surgery & what to expect afterwards made me feel 100% confident & comfortable that I was making the right decision not only for myself but also choosing Dr Salcedo as my doctor. I'm at 3 weeks post-op and already loving the results. I'm looking forward to seeing my natural breast as the healing process continues. Thank You Dr Salcedo & Staff ❤️"
- M.R. /
Google /
Apr 28, 2023
"I've had the best experience with The Plastics Doc and Dr Salcedo. I had a breast augmentation with breast lift a little over a month and a half ago and I am just in LOVE with the results so far! When I was looking into plastics surgeons, I was looking for professionalism and someone that was confident in their work. Dr Salcedo and all the staff have by far exceeded my expectations!! Will definitely return for all things cosmetics!"
- K.B. /
Google /
Apr 28, 2023
"(Translated by Google) Very good place, excellent service, very friendly, the employees are very attentive, the employee Valeria is very kind, friendly, helpful, very good treatment, the doctor is very friendly, good work, satisfied with my surgeon, a good place, an excellent surgeon. (Original) Muy buen lugar exelente servicio muy amables las empleadas muy atentas,la empleada valeria muy amable amigable servicial muy buen trato el doctor muy amable buen trabajo satisfecho con mi siruguia buen lugar exelente sirujista"
- A.G. /
Google /
Mar 29, 2023
"Got Liquid Rhinoplasty and upper lip filler! Came back in for a check up and I'm absolutely in love! Dr. Salcedo did exactly what I wanted! Thank you so much! Highly recommended recommend!"
- C.V. /
Google /
Feb 09, 2023
Previous
Next
Can I Have My Breast Implants Removed?
There are many reasons why a woman may choose to have breast implants removed. In some cases, she may opt for a smaller or larger size, a different shape, or wish to remove them altogether. If she has had her implants for many years, she may want to have them replaced. There are other reasons as well, like implant rippling, implant malfunction, and capsular contracture, which is a thickening of scar tissue that can result in discomfort or appearance issues. Whether interested in a different result, a complication, or a change of heart altogether, it's important to discuss all of your concerns, goals, and desired look with plastic surgeon Dr. Samuel Salcedo at The Plastics Doc so he can help you meet your goals.
How Does Implant Removal Work?
Your procedure may vary on your reason for breast implant removal and your desired results. However, most commonly, Dr. Salcedo will perform an en bloc. During an en bloc, you will be under general anesthesia while an incision is made just long enough to remove your breast implant as a whole. The scar tissue surrounding the implant, as well as the capsule from the chest wall, will also be removed. From there, Dr. Salcedo can insert implants in a different size or shape, or close the incision if you wish to just remove the implants altogether. A surgical drain will be put in place to help with swelling. En block capsulectomy is something more and more skilled plastic surgeons are turning to, as it preserves the overall health of the remaining breast tissue, minimizing any complications and promoting your health and well-being.
What Can I Expect After My Breast Implant Removal?
Breast implant removal using the en bloc procedure is a same-day outpatient procedure performed at our Corona, CA office. You can expect to be sent home within a few short hours following your procedure after Dr. Salcedo has assessed your treated areas and given you important at-home care, effective pain control, and follow-up instructions. The recovery period is a little different for everyone, but you can expect to begin seeing results within about three weeks. You will likely experience a feeling of tightness in your breasts during this period, but that is normal. Your full results will be seen about 4 – 6 months following your breast implant removal.
Breast Implant Removal FAQs
Who is an ideal candidate for breast implant removal?
If you want to have your breast implants removed, you are a candidate for breast implant removal. This includes women who experience complications with their implants, or if the implants are the wrong shape or size. Regardless of your reason for breast surgery, Dr. Samuel Salcedo is an artful plastic surgeon who can help you achieve the look you want.
How do I know which surgical technique is right for me?
The method used for breast implant removal is chosen during a one-on-one consultation at our clinic. Ultimately, the technique chosen depends on whether you want to have new implants inserted. Dr. Salcedo will discuss each option in full so that you can make an informed decision moving forward.
Can I combine my breast implant removal with other cosmetic surgeries?
It's not uncommon for Dr. Salcedo to combine multiple surgeries depending on your needs. However, we will likely delay any breast procedures to minimize your risk of complications like nipple/areola necrosis or nipple loss. Aside from that, though, we can combine body procedures unrelated to your breasts. Dr. Salcedo will develop a custom treatment plan to provide the best results.
Is breast implant removal safe?
Yes, breast implant removal is considered a safe procedure when performed by an experienced surgeon. However, there are always risks associated with any cosmetic procedure. Dr. Salcedo will thoroughly review these risks during an assessment so you can make an informed decision about your health. Our team is proud to employ advanced safety protocols to help ensure the safety of our patients.
Will I have scars after breast implant removal?
Most patients will have scars after breast implant removal. The location and size of the scars will depend on the surgical technique used. Dr. Salcedo will take great care to place the incisions in locations that are hidden — so any scars are as inconspicuous as possible. We also use special techniques to minimize the appearance of scars. If you're concerned about scarring, please let Dr. Salcedo know so he can address your concerns.
What are the benefits of an En Bloc?
En bloc surgery offers the benefit of complete removal of the breast implant and surrounding scar tissue in one intact piece, reducing the risk of implant-related complications and providing a more thorough evaluation of the breast tissue. Additionally, en bloc surgery may provide improved aesthetic outcomes and peace of mind for individuals concerned about implant rupture or leakage.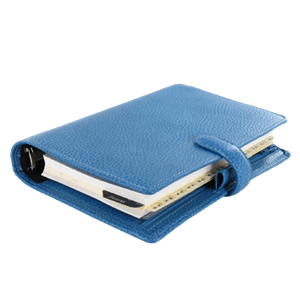 Plan Your Procedure
Procedure Recovery Location

Outpatient
Contact Us
Remove and Revise Your Look
Whether you had breast augmentation at The Plastics Doc or not, Dr. Samuel Salcedo can help you with removal and revision in the event you have a change of heart, are not satisfied with the look or feel of your implants, or you've experienced an implant complication. As a highly skilled plastic surgeon in California, Dr. Salcedo can help you address your goals and desires and use cutting-edge procedures and technologies to help you get the look you desire. Call our Corona or Beverly Hills, CA office for more information on breast implant removal, as well as cost, procedure technique, recovery, and more.
Related Procedures