What is Skin Rejuvenation?
Part of the natural aging process is changing skin, including a natural drop in the amount of nutrients that give your skin the soft, healthy, and resilient texture it had in your younger years. This reduction in nutrients can decrease the firmness of your skin, leading to lines, wrinkles, and sagging skin. Another part of the natural aging process is an increase in sun spots, acne scars, and other pigmentation issues. To improve the overall look and texture of your skin without the cost and downtime of surgery, skin rejuvenation at The Plastics Doc can address your skin issues. Plastic surgeon Dr. Samuel Salcedo can create a unique treatment plan to help you achieve your desired look.
What Are The Benefits Of Skin Rejuvenation?
A personalized skin rejuvenation treatment plan at The Plastics Doc can revitalize and refresh your look with a variety of great benefits, like:
Offering fully-customizable treatments
Removing dead, damaged skin cells, dirt, oil, and debris
Reducing lines, wrinkles, and creases
Softening and smoothing skin
Diminishing blemishes, spots, discoloration, etc.
Stimulating new collagen and elastin
Improving skin health
Brightening the complexion
Helping to prevent acne outbreaks
What Kind of Skin Rejuvenation Options are Offered?
We offer a number of different skin rejuvenation procedures at both our Corona and Beverly Hills, CA locations. Each of the procedures promotes the natural production of collagen and elastin, which give you healthy skin and natural glow.
Chemical Peels: Chemical peels are a noninvasive treatment that can help smooth your skin and create a more luminous look in both your face and neck. Using a specialized exfoliation solution, dead layers of skin are removed, leaving you with refreshed, brighter, and healthier skin.
Microneedling: Microneedling is a procedure where fine needles are gently passed over the treatment areas, creating tiny puncture wounds to reduce scars, pores, or the appearance of stretch marks and more. These micro-injuries prompt the body's production of collagen and elastin, creating healthier and clearer skin.
Dermabrasion: Dermabrasion is a nonsurgical treatment used to smooth blemishes and create healthier-looking skin by removing dead and damaged skin cells from the top layers of your face for brighter, smoother skin and an even skin tone.
HydraFacial®: Combining exfoliation, extraction, cleansing, and hydration with rejuvenating serums using the proprietary HydraFacial MD machine, this innovative, noninvasive treatment can help create clearer and younger-looking skin. A regular HydraFacial treatment regimen is a perfect way to achieve and maintain brighter, healthier, and firmer skin without invasive procedures or plastic surgery.
Reviews
"Got Liquid Rhinoplasty and upper lip filler! Came back in for a check up and I'm absolutely in love! Dr. Salcedo did exactly what I wanted! Thank you so much! Highly recommended recommend!"
- C.V. /
Google /
Feb 09, 2023
"Dr. Salcedo is the nicest doctor ever!"
- O.A. /
Google /
Feb 09, 2023
"The lymphatic drainage message is a must have after getting a breast augmentation and lift. I highly recommend it for faster healing and recovery. There's already a huge difference after having my first massage and I am looking forward to more."
- G.P. /
Google /
Feb 01, 2023
"This has been an amazing process. I'm writing this 6 months after I had lipo on my chest and abdomen, and the entire team has been incredible. They answered every question I had pre and post op, and worked hard to make sure I was comfortable and healing well. The surgery itself was well coordinated, and easy for me. The healing process involved several check-ins and adjustments to ensure I had the best results. Everyone in the office is incredibly kind and knowledgeable, I recommend Dr. Salcedo and the plastics docs, as working with them has been one of the best decisions of my life!"
- J.W. /
Google /
Jan 21, 2023
"I highly recommend Dr.Salcedo! He is truly talented in what he does. I had 2 other doctors I had consultations with before I accidentally (my daughter had a emergency) found Dr Saucedo. Once I met the doctor and his wonderful staff I knew he was the right choice. It's been 4months since my breast explant and lift. I am more then happy with my results! I love my new ittie bitties ❤️ Thank you Theplasticdoc"
- S.G. /
Google /
Jan 21, 2023
Previous
Next
Can I Get Skin Rejuvenation?
If you dream of having healthier, brighter, and clearer skin, skin rejuvenation at The Plastics Doc may be a great option for you. Dr. Salcedo may be able to help you achieve your cosmetic goals through nonsurgical skin rejuvenation. Chemical peels, dermabrasion, and microneedling are all offered at our Corona and Beverly Hills, CA offices for your convenience. Combined with our noninvasive injectable options, like BOTOX and JUVÉDERM, you may be able to experience longer-lasting and even greater results.
How Does Skin Rejuvenation Work?
To begin your skin rejuvenation session, your skin will be treated and sanitized to remove any makeup and lotion, as well as oils and debris. Once you're ready, the treatment applicator or device will be applied to your skin, depending on the procedure plan you and Dr. Salcedo decided on. Each treatment session should take between 30 – 90 minutes, depending on your procedure and the size and number of areas being treated. Depending on if you're having a chemical peel, dermabrasion, or microneedling, you may be allowed to leave and resume your daily activities. Dr. Salcedo or a member of his team will go over at-home care and follow-up appointments with you before you leave.
What Can I Expect After My Skin Rejuvenation Session?
After your skin rejuvenation session, you may experience some numbness, swelling, and redness on the treated areas of your face. This is perfectly normal and should resolve in a few days to a week, depending on the procedure. If you had a chemical peel, you will experience some skin peeling, discomfort, and sensitivity after your treatment. No matter which skin rejuvenation technique you had, you should avoid sun exposure for a few weeks following your appointment. Not all results will be seen right away and may take up to a week or so before your final results can be seen. Before you leave, either Dr. Salcedo or a member of his team will give you instructions on the best healing practice, how to extend the length of your results, and schedule follow-up appointments.
What level should I choose for my chemical peel?
Which level of chemical peel is best for you will vary based on your specific skin issues and aesthetic goals. During your consultation with Dr. Salcedo, he will help you select which peel is right for your skin. Some factors you might consider are your general health, the type of skin you have, how deep you want the peel to work, how long you can spend in recovery, and what concerns you have about the appearance of your skin. For your first peel, it is better to select a light chemical peel and see what you think of the results. After this, you and Dr. Salcedo can tweak your treatment plan to find the best chemical peel level for your skin.
Will my face hurt after a chemical peel?
Based on the formula selected, you may feel some discomfort during the application process. If you get a lighter peel, you may notice a little discomfort, but this goes away quickly with the use of a handheld fan. Medium and deep peels are good for deeper skin problems and offer results that last a long time, but they typically cause greater discomfort. Topical anesthetics, medications, and soothing ointments may be used to minimize your discomfort during the chemical peel. Dr. Salcedo or a member of his team will talk to you about post-treatment skin care to extend your results.
Should I get a chemical peel or dermabrasion treatment?
Chemical peels and dermabrasion are both facial rejuvenation procedures that correct surface irregularities to make your skin a smoother appearance. The main difference is that dermabrasion requires surgical tools (a shaving instrument or rotating brush) to clear away the surface skin layer through a careful exfoliating process. A chemical peel uses a caustic solution that is applied to your skin to dissolve damaged skin cells. During your initial consultation, Dr. Salcedo will explain the advantages of each treatment and help you choose if a chemical peel or dermabrasion best fits your needs and goals.
Is microneedling safe for everyone?
For the most part, microneedling is appropriate for all skin types and tones. Since the skin injuries created are so small, there are rarely side effects afterward. Microneedling can be applied to most areas of skin, including the face, neck, arms, thighs, chest, and lower legs. Microneedling is not recommended if you've used Accutane recently, plus if you have an active skin infection, herpes simplex, or open wound. Additionally, you may not be a candidate for microneedling if you're nursing, pregnant, or getting radiation therapy.
Is dermabrasion painful?
Depending on the strength of your dermabrasion, your aesthetician will apply a local skin anesthetic to help you stay comfortable throughout your appointment. Following your treatment, once the anesthesia wears off, the treated area(s) may tingle or feel like you have a mild sunburn. We will go over tips to care for your skin, like how often to apply ointments. Any discomfort along with redness and swelling should be gone soon as your skin regenerates and your complexion is visibly improved.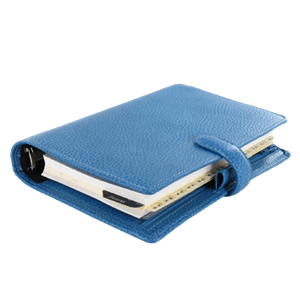 Plan Your Procedure
Procedure Recovery Location

Outpatient
Contact Us
Refreshed, Rejuvenated, Relieved
Refresh your skin with skin rejuvenation at The Plastics Doc in Corona and Beverly Hills, CA. If you want to boost your appearance and self-confidence by reducing lines, wrinkles, age spots, acne scars, and more, one of our multiple skin rejuvenation techniques could be just what you need. Chemical peels, microneedling, and dermabrasion are all offered by plastic surgeon Dr. Salcedo to give you smooth, brighter, and younger-looking skin. Contact our friendly office staff for more information about the process of skin rejuvenation.
Related Treatments