What is High-Def Breast Augmentation?
Many women seek to have a breast augmentation when they want to increase the size or shape of their breasts for a fuller appearance. Breast augmentation is known to be one of the most desired cosmetic surgeries, providing women who are unhappy with their breast shape numerous opportunities for improvement. This cosmetic treatment improves breast shape, size, and symmetry, and can give you the contours you've dreamed about. Plastic surgeon Dr. Samuel Salcedo offers California women high-def breast augmentation at his Corona, CA office using state-of-the-art technology to provide exquisite and incredibly natural-looking results. Dr. Salcedo is here to help you assess your concerns and goals, and help you understand all of the choices available to you while also customizing a surgical plan to attain your personal goals. Call The Plastics Doc today to schedule your consultation.
What Are The Benefits Of High-Def Breast Augmentation?
Unlike traditional breast augmentation, this cutting-edge technique designed by Dr. Salcedo can help you achieve stunning results with added benefits like:
Combining two effective complementary techniques (gummy bear implants and fat grafting)
Using the highest-quality implants
Restoring breasts affected by aging, childbirth, weight loss, or mastectomy
Achieving amazingly natural-looking results
Providing better shape and extra projection
Creating cleavage that looks natural
Offering breast enhancement with or without implants
What Size Is Right For me?
Within your initial consultation, Dr. Salcedo will discuss the amount of fat required for a transfer. He will also discuss your breast size goals and take into account your overall body shape for the best possible outcome. To achieve the correct volume, Dr. Salcedo will measure how much original tissue exists and the size you hope to achieve.
What Implant SHAPE Should I Get?
High-Def breast augmentation uses gummy bear implants in addition to fat grafting. These gel-based implants are teardrop shape and are able to retain their shape better than silicone and saline implants. Their unique shape offers a more natural outcome for the desired result. When paired with a fat transfer, patients can expect more pronounced cleavage and overall enhanced shape, size, and position.
How Do I Make the Right Choice?
We understand all of the considerations regarding your High-Def breast augmentation may be overwhelming. There is a lot to consider! However, you are not alone. Determining the correct treatment for you is actually somewhat easy with the help of plastic surgeon Dr. Salcedo. Once you've discussed your desired outcome with Dr. Salcedo, he will be able to use his years of expertise to help you make the correct choices. His help and training make certain your anticipated outcome is achieved.
High-Def™ Breast Augmentation Reviews
"So let me just start off by saying this is my very first time getting anything done to myself especially my face. I've been wanting lip fillers for awhile now but always been hesitant for many different reasons. As soon as I walked in the ladies at the front welcomed me with a smile and reassurance that I would love my visit here. The doctor is wonderful he walked me through the whole process getting my lip fillers and what would best fit for the look I was going for as well as being first time. I never really write long reviews but this is well deserved. I love it here and my lips came out way better than I would have ever thought. Dr. Salcedo will definitely be seeing me again for my breast augmentation. Thank you everyone!"
- D.U. /
Google /
Nov 06, 2019
"I definitely recommend going to Dr Salcedo. After talking to 3 different doctors he was the only one to actually make me feel comfortable and spend more than 5 minutes with me before trying to rush me off. He was very knowledgeable and actually took time to explain things during my free consult. He even took measurements so he could better recommend the best treatment for me. I ended up booking with him for a breast aug and lift and a labiaplasty. My recovery went way better than I expected. I thought because I was getting two surgeries at once I would regret it but I definitely didn't. The recovery for my labiaplasty was simple.i just had to rinse with warm water when using the bathroom and switch from tampons to pads. After 3 days I pretty much felt fine from both procedures and was able to drive once I came off my pain meds. I am so happy with the results for both and am so confident and would do it all over again. I get so many compliments and it's only been 6 weeks since my surgery. If you are looking to get surgery please check him out you will be happy you did."
- S.C. /
Google /
Nov 06, 2019
"I want to let everyone know hands down this is an amazing doctor with a friendly bedside manner from the beginning of before and after care. I could not be happier with my breast implants and the end results . The staff is very friendly and professional. Thank you for giving me my inner confidence back ."
- C.T. /
Google /
Sep 06, 2020
"Great experience with Dr. Salcedo! Had breast augmentation done in March, it turned out better than I expected. All my questions were answered and concerns were addressed during initial consultation and the preop appointment. Dr.Salcedo spent a lot of time making sure I am comfortable and ready to go forward with the procedure, gave great advice on size and fit. Dr. Salcedo really listens and makes sure that your wants and needs are met safely. I've been contemplating breast augmentation for a long time and so glad I found just a perfect surgeon for the job. Couldn't be happier with the result and so grateful for Dr. Salcedo and all the wonderful staff at his office in Riverside. 100% recommend!!"
- K.M. /
Google /
Jun 06, 2020
"Dr. Salcedo is so amazing and caring! He has made me feel very comfortable and confident! I feel so much better in my own skin, I'm in love with my breast Augmentation and lip fillers.. The staff is always very friendly and kind.. I definitely recommend Dr. Salcedo for any procedure you need!!"
- K.U. /
BBB /
Aug 06, 2020
Previous
Next
Can I Get a High-Def Breast Augmentation?
The choice to undergo High-Def breast augmentation is a very personal choice that no one can sway you into making. If you are dissatisfied with the look of your breasts because they appear shapeless, you may benefit from this surgery. If you've noticed a negative impact on your breasts due to age, pregnancy, or weight loss, this procedure can give them life with increased shape and fullness. It is a welcomed solution if you lift weights or have limited natural breast tissue. Call our Corona or Beverly Hills, CA office if you have any questions about your candidacy for a High-Def breast augmentation.
The Innovative High-Def Technique
During your initial consult, you will curate a treatment plan based on your body frame, aesthetic goals, and Dr. Salcedo's professional advice. High-Def breast augmentation is a specialized technique developed by Dr. Salcedo that combines the use of a premium implant (highly cohesive gummy bear, extra projection) with fat grafting to enhance the cleavage and upper pole of the breast. Implants alone are not able to fully enhance the cleavage or provide long-lasting upper pole volume in the breast; fat grafting offers a permanent, natural solution to enhancing the augmentation procedure. In addition, the fat is obtained by liposuction of two areas of the body; purification of the fat with specialized equipment to ensure it is the best quality fat; then artistic placement in the breast. One of the key features of High-Def breast surgery is the ability to enhance the breast with or without implants.
Cosmetic breast surgery is performed as an outpatient surgery using general anesthesia. With fat transfer, you will need to be aware of both incision sites – where the fat was taken from and in the breasts. Following the treatment, patients will be taken into a recovery area and observed before being released. You will be sent home wearing a compression garment to assist with swelling. Within a few days, the swelling will start to dissipate, and the breasts will start to look and feel normal as they fall into their new position. The majority of patients can return to everyday activities within several days; however, physical exertion, such as exercise, should be avoided for at least a couple of months. Breast enhancement surgery results in gorgeous outcomes that look and feel natural. In most cases, this procedure can be life-changing for many patients, offering them the opportunity to feel more comfortable in their own skin.
Frequently Asked Questions
How much does breast augmentation cost?
Your cost for breast augmentation will vary, depending on your choices and if you are having any other surgeries. As soon as your treatment plan is made in your consultation, Dr. Salcedo can talk to you about estimated costs and financing options. To make sure you are happy with your results and they last a long time, it's better to focus on quality over costs.
Do I need a breast lift or augmentation?
Your treatment plan might include implants, a lift, or both. Breast lift surgery removes loose skin and raises the position of the breasts while augmentation enhances the size and shape of the breasts. During your consultation with Dr. Salcedo, he will listen to your concerns and goals before explaining your best treatment options. A combination augmentation and lift are usually included in a mommy makeover to rejuvenate the breasts after breastfeeding and pregnancy.
Can I breastfeed with implants?
If you want to breastfeed after augmentation surgery, talk to Dr. Salcedo during your consultation. It is usually possible to breastfeed after augmentation surgery with the right surgical technique and placement. Pregnancy and breastfeeding can affect your results so it is best to wait until after you are done having children to have breast augmentation.
Can I have my implants removed?
You may decide that you would like to remove or replace your implants. Should this happen, Dr. Salcedo can perform breast revision surgery. In revision surgery, your current implants will be either replaced with different implants or removed. If you choose to have your implants removed, you might need to have excess skin removed because larger implants may stretch your skin. If you have any concerns or questions after your augmentation, schedule an appointment at The Plastics Doc to learn more about your options.
Do implants cause breast cancer?
The Food and Drug Administration (FDA) is still investigating a link between implants and anaplastic large cell lymphoma (ALCL). This isn't breast cancer, but a cancer of the immune system. According to the WHO (World Health Organization), implant-related ALCL is very rare and if caught early, it's easy to treat. Dr. Salcedo encourages all patients with implants to get regular screenings for breast cancer. You should contact The Plastics Doc if you see any concerns, like swelling.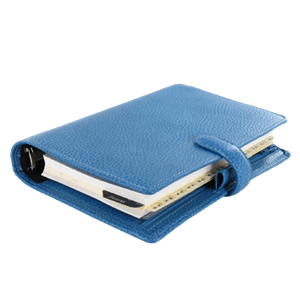 Plan Your Procedure
Average Cost

$5,500

-

$7,500

Recovery Time

1 week or less

Average Procedure Time

1-1.5 hours

Post-op Follow-up

1 day, 3 weeks, 3 months
Contact Us
Breast enhancement surgery with implants is popular for many excellent reasons. This procedure is safe and effective, producing exciting aesthetic results. With numerous augmentation considerations, you can have the look you have always wanted. The Plastics Doc is proud to offer this proven procedure, and we welcome you to learn more. Contact The Plastics Doc in Corona, CA to plan your first office visit with Dr. Samuel Salcedo.
Related Procedures
Related Posts