What is the Brazilian Butt Lift?
The Brazilian butt lift is one of the fastest-growing cosmetic surgeries in the U.S. This butt enhancement surgery is popular among both men and women and offers individuals an effective way to have fuller, shapelier buttocks without the use of implants. Weight fluctuations, aging, gravity, and hereditary characteristics can all lead to a flat and shapeless rear end. Today, a rounder, more voluptuous butt is considered ideal and the look many are trying to attain. Using your own fat, the Brazilian butt lift adds volume to the buttocks to create that rounded look so many desire. The process is accomplished through a uniquely specialized fat transfer process using liposuction to take unwanted fat from one area of your body to create that more shapely butt. It takes an artistic eye to perfect this procedure, and with many years of training, experience, and learned skill, plastic surgeon Dr. Samuel Salcedo can create natural, gorgeous results at The Plastics Doc for his Corona and Beverly Hills, CA patients.
What are the Benefits of a BBL?
Enhances and lifts the buttocks

Eliminates unwanted fat from problem areas (thighs, stomach, hips, flanks)

Slims and contours the waist and abdominal area

Improves proportions for a shapelier look

Look and feel is more natural

Results are immediate and long-lasting

A BBL is a safer option than implants
Reviews
"Let me start off by saying that Dr. Salcedo is a miracle worker and beyond amazing!!!I had been diagnosed with breast cancer back in 2018. After chemotherapy, removal of the tumor, and extensive rounds of radiation my breasts were very different in size and deflated. I knew I needed breast reduction surgery. I came to Dr. Salcedo for a consultation and he immeadiatley made me feel at ease and comfortable. He explained the whole process to me and also informed me of complications that may arise due to my history. I decided to go ahead with the surgery and knew I had found the right surgeon for me. I had my surgery almost 3 weeks ago and could not be happier. Everyone close to me is amazed at how fantastic everything looks and can not believe that it turned out so well.Dr. Salcedo takes his time whenever I meet with him. I never feel rushed or that I can not get all my questions answered. His staff is very caring as well.I wish I could give more than 5*!!"
- P. /
Healthgrades /
Dec 06, 2019
"I got my lips filled and wow what a amazing difference! Dr. Salcedo did such a great job and I could not be happier! Thank you so much!"
- M.R. /
Google /
Oct 06, 2020
"I had an amazing experience with Dr. Salcedo today. He really took the time to listen and recommended just the right amount of Botox units. Dr. Salcedo was very gentle and I barely felt the injections. I will definitely be coming back soon for more treatments, and would recommend Dr. Salcedo and his team to anyone!"
- A.G. /
Google /
Oct 06, 2020
"I want to let everyone know hands down this is an amazing doctor with a friendly bedside manner from the beginning of before and after care. I could not be happier with my breast implants and the end results . The staff is very friendly and professional. Thank you for giving me my inner confidence back ."
- C.T. /
Google /
Sep 06, 2020
"From the first visit to many since then, I have had confirmation from the excellent reviews given of. Dr.S. Salcedo and his staff. I met Dr. Salcedo in the middle of my breast reconstruction journey. Surgery delayed due to my prior Plastic surgeon leaving her practice and Covid. I felt discouraged and anxious. His pleasant and positive approach to my needs along with his excellent surgical skills and the final reconstructions processes yet to be, I know that he will fulfill and maximize my out come. This review is not only from a nurse's point of view but from a women that lost her breasts to cancer and now well on her way to normality."
- I.V. /
Google /
Aug 06, 2020
Previous
Next
Can I Get a Brazilian Butt Lift?
One of the most important aspects of being a good candidate for a Brazilian butt lift is to ensure you have enough fat to extract for the removal, grafting, and transfer process. If you have a lighter body weight or have limited fat to harvest, you may not be a candidate for this surgery. It is also really important that you have healthy skin laxity. If you have sagging skin, you may be a better fit for a surgical butt lift. If you are at a healthy weight, have unwanted fat to extract, and do not want to use an implant, this enhancement surgery can be a great option for you.
How is the Brazilian Butt Lift Performed?
This outpatient procedure uses general anesthesia and in most cases takes around 2 – 3 hours, depending on the quantity of fat that is being liposuctioned and reinstated. Liposuction will be completed first in order to extract fat from areas on the body, such as the thighs, flanks, and lower back. The fat tissue is protected from the air since it is purified in a closed and sterile centrifuge device. After this process, viable and healthy fat tissue is separated and placed into syringes ready for the injections. From there, the extracted fat tissue is reinstated in layers, followed by a gentle massage to ensure the surface is even and smooth. This process is repeated numerous times until the desired result has been attained.
What is Brazilian Butt Lift Recovery Like?
After your Brazilian butt lift, you will be sent home to heal. Remember, there are two sections on your body that need to be monitored — the area(s) where the fat was liposuctioned and your buttocks. In both places, there will be some overall discomfort and swelling. It is important to not place unnecessary weight on the buttocks for the two weeks following your surgery. After the swelling has subsided, results will become noticeable, but usually, the full outcome is seen after about 4 – 6 weeks. Your booty will look round and shapely — and even better, the areas that had fat removal may even appear slimmer.
How much does a Brazilian butt lift cost?
The total cost for your Brazilian butt lift (BBL) includes the cost of fat transfer, liposuction, anesthesia, facility fees, and pre- and post-operative care. Once a treatment plan has been developed, Dr. Salcedo can provide you with a cost estimate. It's best to concentrate on choosing a surgeon you trust, like Dr. Salcedo, so we will work with you to make your BBL affordable. Our practice accepts many forms of payment and can give you information on low-interest financing.
How long will my results last?
Although some fat might be reabsorbed after the procedure, most of the transferred fat will remain in the new location for a long time. To keep your results, you need to maintain a steady weight because significant weight gain or loss will affect the results of your Brazilian butt lift. This is why Dr. Salcedo recommends that you be at or near a healthy, stable weight before your BBL.
Will a Brazilian butt lift remove loose skin?
The name of the surgery, Brazilian butt lift, is confusing since it's not really a butt lift, which surgically removes excess skin from the buttocks. However, the extra volume added to your buttocks during a Brazilian butt lift may fill out some loose skin. During your consultation, Dr. Salcedo can discuss your options based on your goals.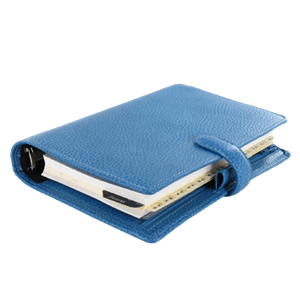 Plan Your Procedure
Average Cost

$9,500

-

$11,500

Recovery Time

1-2 weeks

Average Procedure Time

2-3 hours

Post-op Follow-up

1 day, 3 weeks, 3 months

Procedure Recovery Location

Outpatient
Contact Us
The Brazilian butt lift has become popular among men and women in the United States, allowing individuals the chance to attain the full and round butt they have always wanted. The Brazilian butt lift has become one of our specialties at The Plastics Doc as more and more people seek out the round and shapely butt that many consider ideal. If you hope to get an enhanced fullness to your buttocks and are looking for a natural approach, we invite you to contact The Plastics Doc in Corona, CA or Beverly Hills, CA to schedule your consultation or have any of your cost and financing questions answered.
Related Procedures