Brow lift surgery (also called a browplasty or forehead lift) is a popular cosmetic treatment that helps create a higher brow position, giving you a more youthful look to the top area of your face. A droopy brow can often create a tired or angry appearance. A brow lift surgically corrects a drooping brow to create a rejuvenated face by eliminating excess skin while also lifting the eyebrows. Plastic surgeon Dr. Samuel Salcedo has completed hidden-scar brow lift surgery on a number of men and women in Corona and Beverly Hills, CA, giving them a younger appearance. Dermal fillers and BOTOX are commonly used along with a forehead lift at The Plastics Doc for optimal results to create a smoother and softer appearance.
What Are The Benefits Of A Brow Lift?
A personalized brow lift procedure designed by Dr. Salcedo can help give you a more open, youthful look with a number of key benefits, including:
Offering multiple options to customize your procedure
Smoothing creases, lines, and wrinkles
Opening the eyes for a more alert, refreshed appearance
Reducing sagging in the upper eyelids
Restoring the arches of the eyebrows
Diminishing Crow's feet
Achieving a more youthful appearance
Eliminates the "tired and angry" look
Results are dramatic, natural-looking, and long-lasting
Reviews
"Let me start off by saying that Dr. Salcedo is a miracle worker and beyond amazing!!!I had been diagnosed with breast cancer back in 2018. After chemotherapy, removal of the tumor, and extensive rounds of radiation my breasts were very different in size and deflated. I knew I needed breast reduction surgery. I came to Dr. Salcedo for a consultation and he immeadiatley made me feel at ease and comfortable. He explained the whole process to me and also informed me of complications that may arise due to my history. I decided to go ahead with the surgery and knew I had found the right surgeon for me. I had my surgery almost 3 weeks ago and could not be happier. Everyone close to me is amazed at how fantastic everything looks and can not believe that it turned out so well.Dr. Salcedo takes his time whenever I meet with him. I never feel rushed or that I can not get all my questions answered. His staff is very caring as well.I wish I could give more than 5*!!"
- P. /
Healthgrades /
Dec 06, 2019
"I got my lips filled and wow what a amazing difference! Dr. Salcedo did such a great job and I could not be happier! Thank you so much!"
- M.R. /
Google /
Oct 06, 2020
"I had an amazing experience with Dr. Salcedo today. He really took the time to listen and recommended just the right amount of Botox units. Dr. Salcedo was very gentle and I barely felt the injections. I will definitely be coming back soon for more treatments, and would recommend Dr. Salcedo and his team to anyone!"
- A.G. /
Google /
Oct 06, 2020
"I want to let everyone know hands down this is an amazing doctor with a friendly bedside manner from the beginning of before and after care. I could not be happier with my breast implants and the end results . The staff is very friendly and professional. Thank you for giving me my inner confidence back ."
- C.T. /
Google /
Sep 06, 2020
"From the first visit to many since then, I have had confirmation from the excellent reviews given of. Dr.S. Salcedo and his staff. I met Dr. Salcedo in the middle of my breast reconstruction journey. Surgery delayed due to my prior Plastic surgeon leaving her practice and Covid. I felt discouraged and anxious. His pleasant and positive approach to my needs along with his excellent surgical skills and the final reconstructions processes yet to be, I know that he will fulfill and maximize my out come. This review is not only from a nurse's point of view but from a women that lost her breasts to cancer and now well on her way to normality."
- I.V. /
Google /
Aug 06, 2020
Previous
Next
As we age, our skin elasticity reduces and causes various portions of our face to sag. This is especially true in the upper face region in both men and women. When looking in a mirror, do you look angry or tired? Do you see deep lines between your eyebrows? Are bothered by a drooping brow? If so, plastic surgeon Dr. Salcedo's hidden-scar brow lift surgery at The Plastics Doc may be the ideal aesthetic treatment for you. Call our Corona or Beverly Hills, CA office to learn more.
How is Brow Lift Surgery Performed?
Before your brow lift, anesthesia will be administered to ensure your comfort during the procedure. This may be done through general anesthesia or IV sedation based on the complexity of the surgery. Dr. Salcedo will choose the incision technique to use during your brow lift based on the degree of skin sag, if your forehead is affected, and your hairline. There are many techniques to consider; however, Dr. Salcedo makes these incisions so the scarring is minimal and hidden.
Traditional Incision
Also known as the open lift incision, this incision is placed behind your hairline at the top of your head. This not only hides scarring, but it also allows a certain degree of controlled lifting during the procedure. The traditional incision works well for those with both a sagging brow and frown lines. This is the preferred method if you are at risk for having a receding hairline.
Trichophytic Incision
The trichophytic incision is made directly against your hairline. A trichophytic incision is good for the significant lifting of the brow if you have a strong hairline with little risk for recession.
Lateral Brow Lift
Also known as a temporal browplasty, this technique starts the incision within your hairline just over your temples. It allows the outer areas of your brow to be lifted and works well for sagging that is visible in the outer brow. It also helps to treat Crow's feet.
Endoscopic Forehead Lift
The endoscopic lift is a more modern technique used in browplasty surgery. It places multiple tiny incisions in your hairline and inserts an endoscope, which travels to the area of the eyebrow to release its attachments. Through the endoscope's camera, the brow tissue is suspended using stitches to place your brow in a higher position.
What Can I Expect After My Brow Lift?
The recovery period following your brow lift can vary, but it typically lasts between 2 – 3 weeks with the most swelling and discomfort occurring with the traditional technique versus the temporal or endoscopic techniques. Overall, you will have slight bruising and swelling in your upper face near the brows and possibly around your eyes. A cold compress can help to diminish the inflammation. Dr. Salcedo recommends you sleep upright for the first several nights following your surgery. It is also important to avoid any activities or movements that can place pressure on your face. You will likely see results right away with a rejuvenated appearance that seems more alert, softer, and with a visible improvement in fine lines and sagging in your upper face.
Do I need a brow lift or facelift?
Whether you should get a brow lift or full facelift will depend on where you have sagging skin as well as your goals. You should candidly talk about your concerns with Dr. Salcedo so he can help you choose what is best for you. Many patients who come in thinking they want a full facelift discover they only need a brow lift and vice versa. With Dr. Salcedo's experience, he will confidently help you develop your treatment plan to give you your best results.
What technique should I choose?
Dr. Salcedo will go over brow lift surgery techniques during your consultation — so you know the benefits of each. He will then help you select the technique that best meets your needs and goals. Some of the factors that might influence your choice are your hairline (factoring in both your current hairline as well as your risk of future recession), the amount of loose skin, and how much time you can devote to recovery.
Will my results look natural?
When you have a skilled surgeon like Dr. Salcedo, your brow lift will appear natural. He will develop your treatment plan for your needs and goals — so you look refreshed and younger, not frozen or tight. When performing your brow lift, Dr. Salcedo will focus on removing loose skin. The remaining skin and tissue will be smoothed — so your results don't lift your eyebrows too high or limit your facial expressions.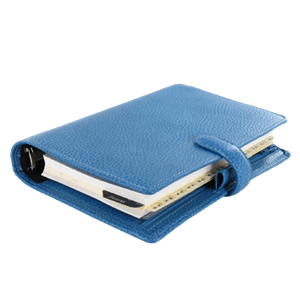 Plan Your Procedure
Average Cost

$6,500

-

$7,500

Recovery Time

1-2 weeks

Average Procedure Time

1-2 hours

Post-op Follow-up

1 day, 3 weeks, 3 months

Procedure Recovery Location

Outpatient
Contact Us
Don't let your sagging brow make others think you're sad, mad, angry, or tired — schedule an appointment to learn more about a hidden-scar brow lift with plastic surgeon Dr. Samuel Salcedo at The Plastics Doc in Corona and Beverly Hills, CA. By lifting your sagging brow, you can rejuvenate your whole appearance and look younger and more refreshed. Your brow lift will have others saying you look very refreshed rather than thinking you had surgery.
Related Procedures