Years of making the same facial expressions, like smiling, laughing, and frowning, can create unwanted lines and wrinkles. Diminishing these signs of aging on the upper face is simple and safe with BOTOX injections at The Plastics Doc. If you don't have these signs of aging yet but want to stay ahead of the aging process, BOTOX injectable treatments can also help to head off the development of minor dynamic expression creases. BOTOX injections are a filtered strain of type A botulinum toxin that temporarily weakens the movements of the muscles that allow us to make particular facial expressions. The crevices created from these repetitive facial expressions are called "dynamic" because they are due to facial activity. Plastic surgeon Dr. Samuel Salcedo can perform BOTOX to help soften the look of these lines by restricting these facial expressions and allowing your skin above the muscles the ability to smooth itself without interference.
What Are The Benefits Of BOTOX?
A custom-tailored BOTOX treatment plan at The Plastics Doc offers great benefits to refresh and improve your look, including:
Reducing the appearance of wrinkles, lines, and creases
Smoothing the skin
Helping to prevent new wrinkles from forming
Creating a refreshed, more youthful appearance
Paring with other treatments to increase results
Treatments are fast
No downtime
No surgery or scarring
Effective for both men and women
Well-established record of safety and results
BOTOX® Reviews
"I highly recommend Dr. Salcedo. I have gotten Botox from him with amazing results! Please watch his in office Botox tutorials along with his surgeries. You will be Amazed!"
- K.M. /
Facebook /
Dec 05, 2019
"I had an amazing experience with Dr. Salcedo today. He really took the time to listen and recommended just the right amount of Botox units. Dr. Salcedo was very gentle and I barely felt the injections. I will definitely be coming back soon for more treatments, and would recommend Dr. Salcedo and his team to anyone!"
- A.G. /
Google /
Oct 06, 2020
"I had such a wonderful experience with Dr. Samuel Salcedo at The Plastics Doc in Riverside. He made me feel at ease during my Botox session. He seemed extremely knowledgeable in his field and, answered all my questions about fillers and injectables. I strongly recommend Dr. Salcedo for all your plastic surgery needs. I will definitely come back soon. 😊Thank you!!"
- K.D. /
Google /
Feb 06, 2020
"It was my first time getting Botox. Dr Salcedo made me feel ever comfrotable about doing. He did am awesome job. I most definitely will be back. Very professional."
- J.R. /
Google /
Dec 06, 2019
"Thank you to Dr. Salcedo and his amazing staff. Went in today for a consultation to see what we can do about the crow's feet around my eyes. After giving me options, we went with Botox . Yes, I am a Virgin Botox user! Thank you Dr. Salcedo for explaining everything step by step. I am definitely going to recommending my friends and family to you. Great customer service from beginning to end. You Rock!!"
- C.P. /
BBB /
Feb 06, 2020
Previous
Next
BOTOX injections are a great option if you want to smooth the appearance of dynamic lines and wrinkles on your face nonsurgically. Often thought of as a preventive treatment, BOTOX can even help prevent signs of aging if wrinkles have not yet formed. It's a terrific nonsurgical approach if you have forehead lines or frown lines between the brows. It is also a terrific solution for lines that form around your eyes. If you experience deeper wrinkles, a filler product may be a better option. Furthermore, if you are older with a lot of elasticity loss, you could consider a facelift for an optimal outcome. Depending on your degree of skin elasticity and desired outcome, Dr. Salcedo will go over if BOTOX treatments are the best for you during your consultation.
How is BOTOX Administered?
BOTOX treatments are available as an outpatient procedure at either of our The Plastics Doc locations in Corona or Beverly Hills, CA. During your consultation with plastic surgeon Dr. Salcedo, you will be asked to make a few expressions using your upper face, like squinting, frowning, etc., which will help him determine injection placement. This specific injection is most commonly placed between the eyebrows, on the Crow's feet, and along the forehead. Once ready for the injection, your face will be prepared and BOTOX will be injected under the skin through a fine needle, followed by a cool compress to help alleviate discomfort, swelling, and bruising. You can request a numbing cream to make the procedure more comfortable, but it usually is not necessary. BOTOX injections typically take about 10 – 15 minutes, and the great part is you can return to your usual day almost immediately.
What Can I Expect After My BOTOX Injections?
Following your BOTOX treatment, you can get right back to your daily routine. Keep in mind, however, strenuous activities, like exercise, should be avoided for 24 hours following your treatment. For best results, sleep with your head elevated for at least one night and do not touch your face so you don't accidentally spread the BOTOX to other areas. The treated sections of your face may be slightly red, bruised, or swollen for 2 – 3 days, but you will not have any serious or long-lasting side effects. In most cases, it usually takes just about a week before you will see your final results of BOTOX. The results generally last 3 – 4 months. Dr. Salcedo or a member of his team can help you decide how often to get follow-up treatments at The Plastics Doc to extend your results.
Will I look fake after BOTOX?
The popular BOTOX formula allows your features to look soft and wrinkle-free. However, BOTOX should be administered by a skilled professional for the safest and most natural-looking results possible. Dr. Salcedo has experience helping men and women alike achieve their refreshed and rejuvenated outcomes.
How does BOTOX compare to other wrinkle relaxers?
There are small but noticeable differences between BOTOX and other wrinkle relaxers in Corona and Beverly Hills, CA. We can explain the differences in the formula, which may impact the time it takes to see results and how long the results will last. Our goal is to match patients with the perfect treatment option, whether it's BOTOX or another product.
Are BOTOX injections painful?
Most patients won't need a numbing cream before their BOTOX treatment. Most of the discomfort is felt after the injections, and any side effects are temporary. You may feel a small pinch as the needle is administered into the skin. Our team at The Plastics Doc can ease your fears and provide options if you are concerned about pain.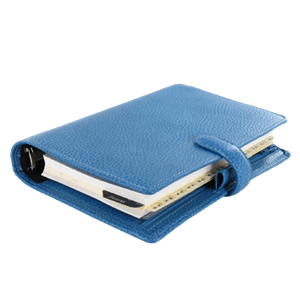 Express Yourself without Aging Yourself
Laugh, smile, frown — make any expression you want without creating wrinkles and lines, thanks to BOTOX wrinkle treatments. To smooth lines and wrinkles across your face, we invite you to schedule a consultation with plastic surgeon Dr. Salcedo at one of our California offices in Corona or Beverly Hills to discover more about this revolutionary nonsurgical injectable and how it can help you. Our wonderful office staff can also answer any questions you may have related to procedure technique, cost, financing, and more.
Related Treatments