Will I Have Swelling After VASER® Liposuction Treatment?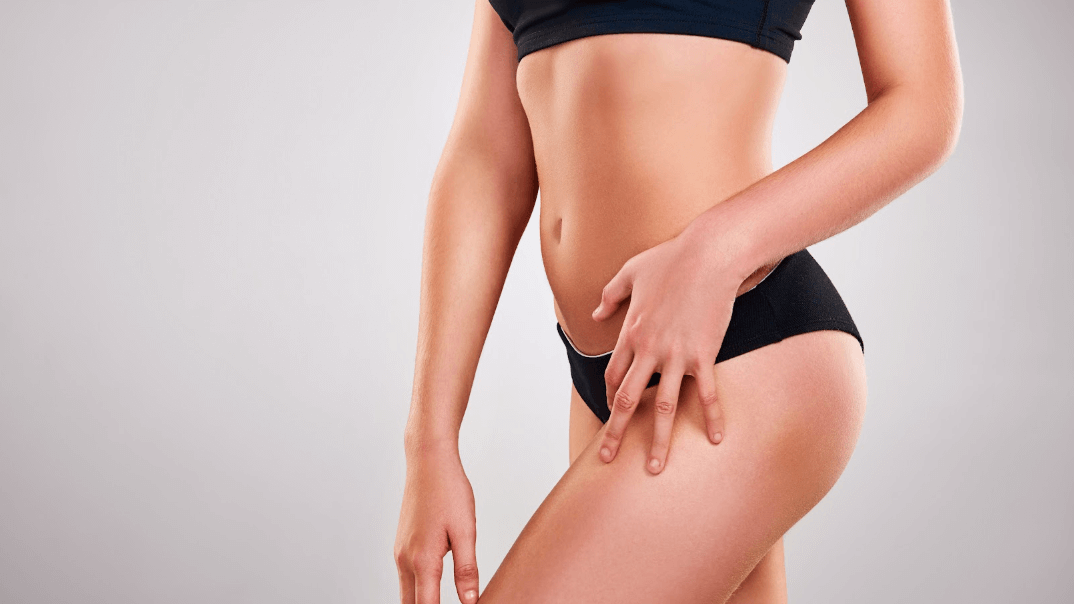 When conventional diet and exercise fail to reduce stubborn fat deposits, VASER liposuction may be the answer. This minimally invasive procedure removes fat from targeted areas of the body quickly, resulting in a more contoured figure and improved overall shape. Plastic and reconstructive surgeon Dr. Samuel Salcedo can address the abdomen, flanks, thighs, and buttocks through this popular treatment.
Following VASER liposuction, patients may experience temporary swelling for about 1 – 2 weeks. Call The Plastics Doc to learn more about managing swelling during VASER liposuction recovery in Riverside or Beverly Hills, CA. Our team can provide detailed instructions to guide you through the process.
What makes VASER liposuction different than traditional procedures?
VASER liposuction uses ultrasound technology to gently dissolve fat cells before removal. Patients only require local anesthesia and mild conscious sedation, while Dr. Salcedo works in the treatment areas. VASER procedures are often preferred because there is less damage to the surrounding tissues, allowing for faster healing and recovery.
Additional benefits of VASER include:
Improved body contours with less scarring
Minimal discomfort during and after treatment
Reduced risk of complications
Ultrasound energy contracts the skin and improves collagen production, resulting in a smoother, tighter appearance
How much swelling is expected after VASER liposuction?
The amount of swelling that occurs after VASER liposuction varies based on your individual healing response. In general, you can expect swelling for 1 – 2 weeks that may be more prominent in some places than others. Full recovery occurs in about 2 – 3 weeks, and results can be seen once the swelling subsides — usually between 6 – 10 months.
How to reduce swelling and other side effects
Dr. Salcedo can provide a post-operative care plan to help you reduce swelling during VASER liposuction recovery in Riverside or Beverly Hills, CA. Here are some guidelines you can follow at home:
Elevate your head when lying down or sleeping: This will prevent fluids from accumulating in the treatment areas.
Use a medical compression garment: We may ask you to wear a compression garment to promote natural healing and support.
Move around: Gentle exercise like walking is encouraged to promote blood flow, but strenuous exercise should be avoided until cleared by Dr. Salcedo.
Eat healthy foods and stay hydrated: A balanced diet rich in vitamins and minerals reduce inflammation and supports healing from within.
See your doctor as scheduled: Attend all scheduled follow-up appointments so our team can ensure proper healing.
When to see Dr. Salcedo for excessive swelling
Complications are rare after VASER liposuction but call our office right away if you experience excessive swelling, shortness of breath, increased pain, redness, or warmth in the treatment area. These signs may indicate an infection that requires prompt medical attention. Rest assured that the expert team at The Plastics Doc is here to answer any questions and provide the highest quality care.
Ask about potential side effects during VASER liposuction recovery
VASER liposuction recovery may seem intimidating at first, but with the right plan and guidance from an experienced professional, you can expect smooth sailing through every step. To learn more about VASER liposuction or to schedule an appointment in Corona, CA, call The Plastics Doc today and meet with Dr. Samuel Salcedo. We know what it takes to help you achieve your desired results.