How Long Does It Take Breast Lift Incisions To Heal?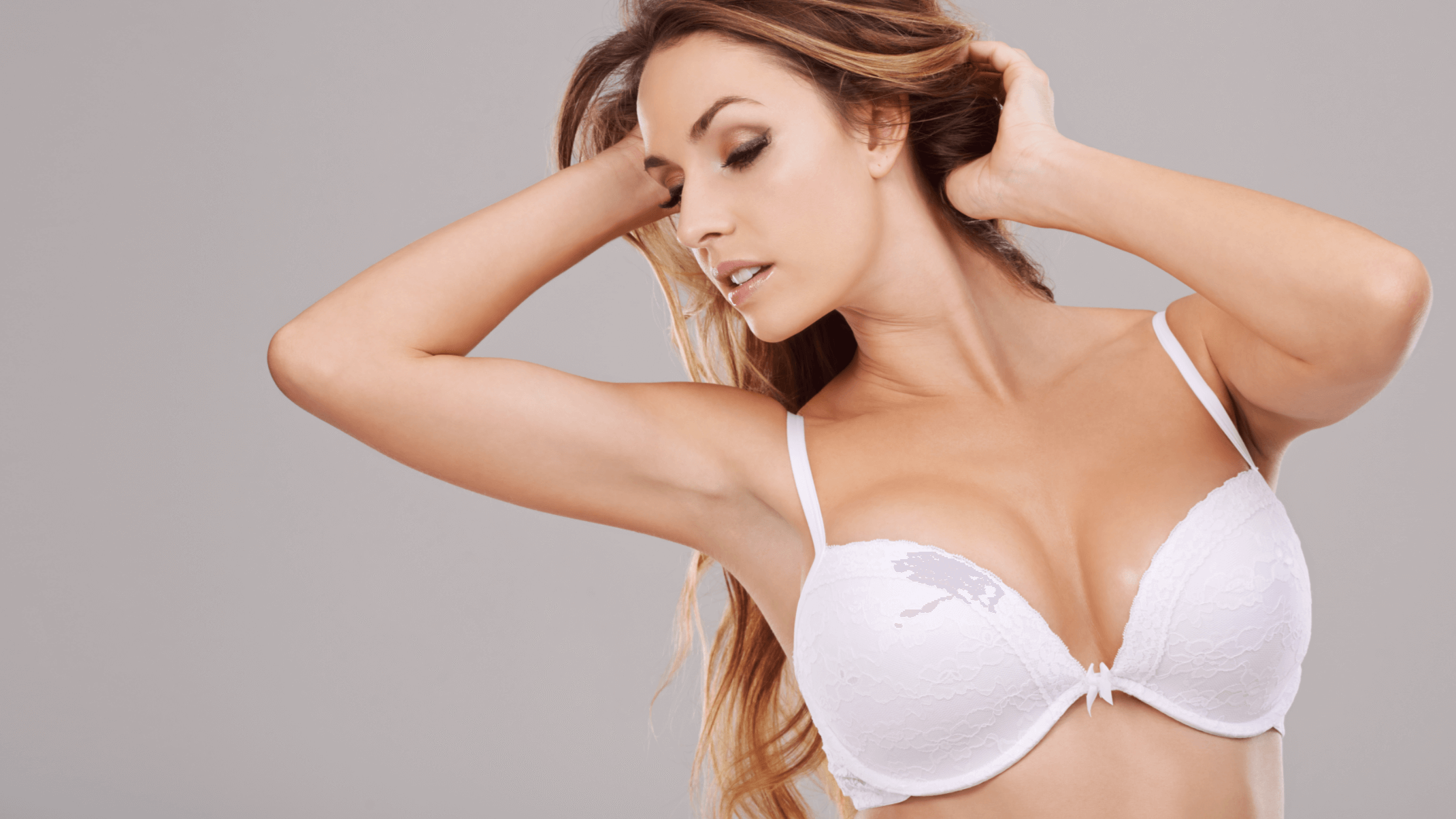 There's arguably no procedure that is growing in popularity as rapidly as the breast lift. With its ability to restore a perkier, more youthful figure, it's no wonder more and more women each year are considering breast lift surgery. If you have started thinking about a breast lift, you have likely read about what kind of scarring to expect. Distinguished plastic surgeon Dr. Samuel Salcedo and the award-winning team at The Plastics Doc in Corona, CA share in the desire to keep breast lift scarring to a minimum and use the most advanced tools and techniques possible to make that a reality. Learn more about what to expect after a breast lift, including how long it may take your incisions to heal and what your scars will look like.
Do I need a breast lift?
Many women know that they are unhappy with their breasts but aren't sure whether they may benefit most from a breast augmentation, breast lift, or another procedure. While breast augmentation primarily aims to increase breast volume, breast lift surgery is designed to reshape the breasts and raise them to a more natural, youthful position. Ideal candidates for breast lift, or mastopexy, may have one or more of the following concerns:
Droopy breasts
Elongated breasts
Nipples point downward
Loose skin on breasts
Sagging breast skin
During your initial consultation for breast enhancement in the Beverly Hills area, Dr. Salcedo will examine your breasts, discuss your specific concerns and goals, and recommend the most appropriate course of action for you. In many cases, a combination of a breast augmentation plus breast lift helps to produce the most dramatic transformations, particularly for women who are looking to reverse the side effects of pregnancy and breastfeeding.
How is breast lift performed?
Breast lift surgery, which is performed using general anesthesia and typically takes about 2 – 3 hours to complete, involves one or more incisions on the breast. The exact placement and type of incision can vary depending on the nature and severity of the patient's concerns, though most patients require either an inverted-T or anchor incision, both of which include a vertical incision down the center of the lower half of the breast. Dr. Salcedo will then reshape the breast tissue, remove excess skin, lift the breasts, and tighten the remaining skin for a stunning, youthful new look. The nipple-areola complex may also need to be moved to a more natural position over the center of the breast mound.
When will breast lift incisions be fully healed?
Your breast lift incisions should begin to close and heal within the first 1 – 2 weeks after surgery, during which time it is important to keep the area clean and not submerge the incisions. Once they have fully closed, the scar should begin to fade from red to pink and ultimately to flesh or white tone. This process can take up to a year, though most patients notice significant improvements in their scars after just a few months. To encourage quick, proper, and optimal healing and fading of your breast lift scars, use these helpful tips:
Keep the skin moisturized
Do not smoke
Avoid sun exposure
Wear sunscreen
Massage the scars, if recommended
Use topical products as recommended
Avoid strenuous physical activity for at least six weeks after surgery
Attend all follow-up appointments
Dr. Salcedo fully understands the importance of keeping visible scarring to a minimum and is committed to helping patients get the look they want with the most aesthetically pleasing scars possible. For the vast majority of patients, their youthful new figure is well worth the scars.
Restore your confidence with breast lift in Corona, CA
If you are self-conscious about your saggy breasts and want to feel youthful, feminine, and sexy once again, a breast lift may be right for you. To learn more about the results that may be possible for you with breast lift in the Redlands, Corona, Anaheim Hills, or Beverly Hills areas, call The Plastics Doc to schedule your one-on-one consultation with acclaimed plastic surgeon Dr. Samuel Salcedo today!