How Many Cup Sizes Can I Go Up With A Breast Lift?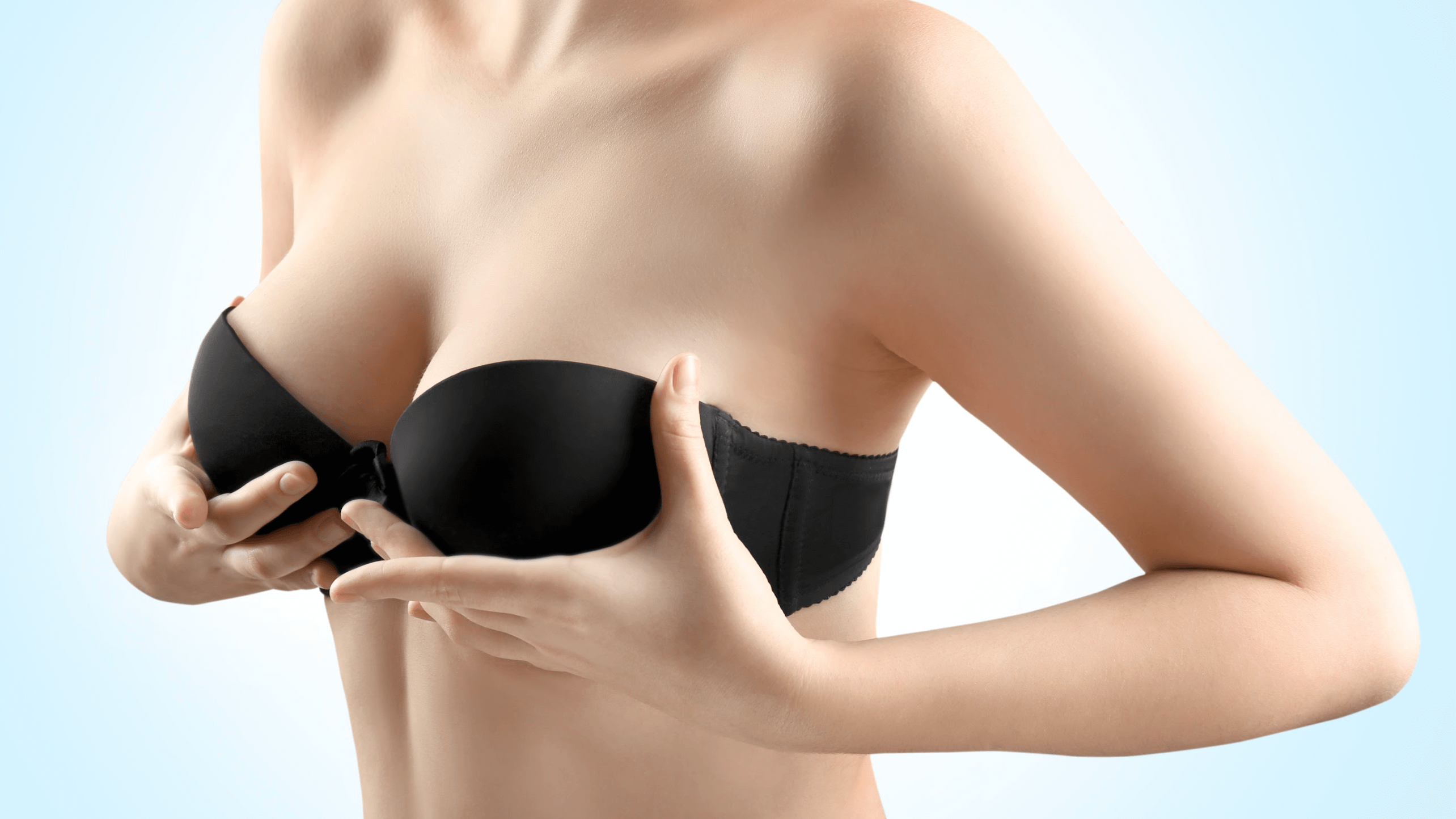 We all know that breast augmentation surgery is designed to add volume to the breasts, which ultimately means a bigger cup size for the patient. With a breast lift, however, many patients are uncertain about how their breast size may change – if at all. At The Plastics Doc in Beverly Hills and Riverside, CA, distinguished plastic surgeon Dr. Samuel Salcedo helps women achieve their desired shape with the most cutting-edge breast enhancement surgeries available today, including the breast lift. Interested in learning more about what to expect with a breast lift, including if (and how) your breast size may change? Keep reading to find answers to many of your breast lift FAQ here.
How can you tell if you need a breast lift?
Women who notice changes in their breasts associated with pregnancy, breastfeeding, age, or another factor often wonder whether breast augmentation, breast lift, or another procedure may be the best way to restore their desired look. Generally speaking, breast augmentation is appropriate for women who have good skin elasticity and simply want to restore lost breast volume or increase the size of naturally small breasts. Breast lift surgery, on the other hand, can help to address the following concerns:
Elongated breasts
Deflated-looking breasts
Breasts pointing downward
Nipples pointing to the ground
Sagging breasts
Loose breast skin
During breast lift surgery, excess skin is trimmed away, and the breasts are lifted to a higher, more youthful position on the chest. The remaining skin is pulled taut, and the nipples are reduced, resulting in a firmer and perkier overall look. To enhance the results of breast lift surgery further, Dr. Salcedo combines breast lift surgery with fat grafting – a combination known as the breast lift.
What does a breast lift do?
The breast lift also involves skin removal, nipple reduction, and breast repositioning. In addition, Dr. Salcedo performs fat grafting as part of a breast lift. This process involves harvesting fat from another area of the patient's body – like the abdomen – and strategically injecting it into certain areas of the breasts in order to accentuate cleavage and sculpt a more pleasing overall shape.
Will my bra size change after a breast lift?
Although a breast lift surgery does add fat to the breast for a more appealing breast shape, it is not considered a means of breast augmentation. Rather than going up a cup size, some patients end up with a smaller bra size after a breast lift. Other patients may not experience a significant change in their bra size. This will depend on how much skin is removed, how much fat is transferred, and other individual factors. Prior to your breast lift, Dr. Salcedo will take great care to discuss the details of your procedure, including how your breast size may change, to ensure you feel comfortable and confident going into surgery.
Get a stunning, sexy new look with a breast lift surgery in Southern California
With the added benefit of fat grafting offered by a breast lift surgery, patients can achieve a perkier breast position, enhanced cleavage, and more volume in the upper breasts. For more information on breast lift surgery, call The Plastics Doc – with convenient locations in Riverside and Beverly Hills, CA – to schedule your one-on-one consultation with acclaimed plastic surgeon Dr. Samuel Salcedo today.